Mai jos, resursele SEO și PPC cele mai importante, pentru mine, ale lunilor decembrie 2020 + febuarie 2021.
How To: Be A Good Employee, Be A Great Boss | #winningcareers – Occam's Razor by Avinash Kaushik https://www.kaushik.net/avinash/how-to-be-a-good-employee-be-a-great-boss-winning-careers/
Like many of you, I am both an employee and a people leader.
Julian Shapiro (@Julian) / Twitter https://twitter.com/Julian
Tweeting about writing and clear thinking.
I deconstruct how things work and tweet my learnings along the way.
How to Eat an Elephant, One Atomic Concept at a Time – kwokchain https://kwokchain.com/2021/02/05/atomic-concepts/
How Figma and Canva are taking on Adobe—and winning
Applying white space in UI design | by Yuan Qing Lim | Feb, 2021 | UX Collective https://uxdesign.cc/whitespace-in-ui-design-44e332c8e4a
8 practical tips, with examples.
Ross Simmonds on Twitter: "Marketers love conferences. And almost every marketer I know wishes they could improve their public speaking skills. But the system behind breaking into "speaking" feels like a secret. So let's pull back the curtain & talk about making your way to the main stage🎙[THREAD] 🧵" / Twitter https://twitter.com/thecoolestcool/status/1357688647869464576
Care sunt cele mai importante trenduri în Digital Marketing în 2021 https://www.revistabiz.ro/care-sunt-cele-mai-importante-trenduri-in-digital-marketing-in-2021/
Ce poți face concret, pe baza acestor trenduri, pentru ca business-ul tău să țină ritmul?
Hai la SocialPedia 23 despre TikTok în 2021 – Sabina Cornovac Online https://www.sabinacornovac.ro/hai-la-socialpedia-23-despre-tiktok-in-2021/
✅ SocialPedia revine în forță cu o nouă ediție adaptată noului context, online. Ediția 23 a SocialPedia are loc pe 16 februarie 2021, de la ora 18:00, live pe ZOOM. Speakerii acestei ediții sunt: Laura Savu, Global Community Manager TikTok, Ovidiu Mureșanu, Digital Gentleman, Robert Tatoi, video marketing expert, și Ana-Maria Udriște, avocat.
Ecommerce: 5 lecții din 2020 de aplicat si in 2021 – Upswing SEO Agency https://upswing.ro/ecommerce-5-lectii-din-2020-de-aplicat-si-in-2021/
Pe măsură ce criza COVID-19 și-a făcut simțită prezența, consumatorii și clienții au început să-și modifice comportamentul și tiparele de cumpărare și să treacă la canale digitale, la produse și servicii digitale, deschizând astfel fronturi complet noi în competiția pentru clienți.
Știrile și resursele săptămânii în e-commerce și digital marketing #4 | Blog-ul GPeC https://www.gpec.ro/blog/stirile-si-resursele-saptamanii-4
Cine a primit deja invitație pe Clubhouse, mâna sus!
MTH Digital: 12 tendinte in marketing online si design grafic, pentru 2021 – ECOMpedia https://ecompedia.ro/mth-digital-12-tendinte-marketing-online-si-design-grafic-pentru-2021/
Dezvoltarea rapida a tehnologiei face ca marketingul online sa fie intr-o continua schimbare, iar orice business ar trebui nu doar sa tina pasul cu schimbarea, ci chiar sa incerce sa o anticipeze, pentru a putea sa isi mentina un avantaj competitiv atunci cand ce era stabilit ieri, nu mai este valabil maine.
Agenda Școala de Iarnă de E-Commerce & Digital Marketing https://www.gpec.ro/scoala-de-iarna-gpec/agenda/
7 Best Marketing Newsletters (Most Voted For) https://ahrefs.com/blog/best-marketing-newsletters/
Newsletters are hot again.
Google passage ranking now live in US English search results https://searchengineland.com/google-passage-ranking-now-live-in-us-english-search-results-346034
Google said this can have a 7% impact on search queries – so this might feel like a big update.
Google Search dark theme mode expands but search ads are hard to distinguish https://searchengineland.com/google-search-dark-theme-mode-expands-but-search-ads-are-hard-to-distinguish-346016
Light mode shows a black ad label on a white background but on dark mode, it shows a gray ad label on a black background.
Google My Business adds messaging to desktop interface https://searchengineland.com/google-my-business-adds-messaging-to-desktop-interface-346070
Businesses can now message with customers through their web browser, not just the mobile app.
Facebook Ad Library: How to Model Your Competitors : Social Media Examiner https://www.socialmediaexaminer.com/facebook-ad-library-how-to-model-your-competitors/
In this article, you'll discover how to use the Facebook Ad Library to see how other brands are advertising on Facebook and Instagram.
Giveaway of 16 Full Access Tickets to #WTSFest Virtual in March 2021 https://www.aleydasolis.com/en/personal/tickets-giveaway-wtsfest-virtual-2021/
Are you a woman in SEO who would like a ticket for WTSFest Virtual in March 2021? Leave a comment below with your name and last name!
Update iOS 14 – Impactul asupra promovării pe Facebook https://www.canopy.ro/blog/news/update-ios-14-impactul-asupra-promovarii-pe-facebook/
Concret, Apple va forța toate aplicatiile din App Store să afișeze un mesaj, prin care utilizatorul poate interzice ca datele colectate să fie share-uite (AppTrackingTransparency framework.)
Facebook & Instagram Shops Integrate With Shopify https://www.searchenginejournal.com/facebook-instagram-shops-integrate-with-shopify/395950/
Facebook and Instagram Shops are integrating with Shopify to offer Shop Pay as a payment option.
Ghid 2021: Local SEO – năucește-ți competiția https://smarters.ro/grow/local-seo/
Hai mai întâi să ne imaginăm că eşti în vacanţă. Da, da, chiar acum. Și îți dorești să mănânci ceva bun. Deci ai nevoie de un restaurant aflat în apropierea ta. Ce faci? (te bucuri că restaurantele folosesc local SEO 🙂
Job la înălțime: Marketing Manager la Canopy – Canopy https://www.canopy.ro/blog/news/marketing-manager-la-canopy/
Dacă vrei să faci parte dintr-o echipă care te va aprecia și unde ai ocazia să faci diferența, avem un job de Marketing Manager în echipa Canopy.
Webinar gratuit – Promovează-ți afacerea prin vocea clientului https://event.webinarjam.com/register/28/44v6xsx5
Miercuri, 17 Feb 2021, 4:15 PM
Cea mai bună reclamă este cea pe care o fac clienții mulțumiți. Află din acest webinar cum să ai un magazin online de încredere și cum să-ți marketezi afacerea folosind grija față de clienți.
Fake Amazon reviews 'being sold in bulk' online – BBC News https://www.bbc.com/news/business-56069472
Fake reviews for products sold on Amazon's Marketplace are being sold online "in bulk", according to Which?
UPGRADE 100 Focus: ALL THINGS FACEBOOK & INSTAGRAM | UPGRADE 100 – Install The Best Version of You https://www.upgrade100.com/all-things-facebook
Află ce e nou și ce funcționeaza acum pe Facebook, Instagram, Messenger și WhatsApp direct de la specialiștii companiei dar și de la experți de top independenți.
graydon2 | always bet on text https://graydon2.dreamwidth.org/193447.html
So this is my stance on text: always pick text first. As my old boss might have said: always bet on text. If you can use text for something, use it. It will very seldom let you down.
Google Search Ranking Algorithm Update February 17th https://www.seroundtable.com/google-search-ranking-algorithm-update-february-17th-30944.html
I am seeing some early signs of yet another Google Search ranking algorithm update this morning. The SEO community is starting to buzz about ranking fluctuations this morning and some of the tracking tools are already picking up on the changes to the Google Search rankings.
Let's never talk about SEO audits again – The SEO MBA https://seomba.substack.com/p/lets-never-talk-about-seo-audits
Unfortunately I've seen far too many "SEO strategies" that are in fact just audits – a list of technical changes without any plan or ultimate goal.
2020: Scăderi drastice în căutările pentru vacanțe în străinătate, creșteri uriașe pentru cele pe litoralul românesc – City Insider by Bookingham https://bookingham.ro/insider/2020-scaderi-drastice-in-cautarile-pentru-vacante-in-strainatate-cresteri-uriase-pentru-cele-pe-litoralul-romanesc/
Mult mai puțini români doritori de sejururi în străinătate în 2020 față de 2019; de două ori mai puține căutări pe țări ca Grecia sau Turcia.
The 11 Best Image Search Engines https://www.searchenginejournal.com/best-image-search-engines/299963/
Need to find a source for an image? Want a high-res image to use in your next marketing campaign? Find a list of image search engines here.
Lawsuit says Facebook kept inflated metric to avoid sales hit https://www.businessinsider.com/facebook-lawsuit-claims-executives-kept-inflated-ad-metric-revenue-concern-2021-2
A judge unredacted parts of a Facebook lawsuit that claims executives knew an ad metric was inflated.
Google updated metric boundaries for core web vitals in Search Console https://searchengineland.com/google-updated-metric-boundaries-for-core-web-vitals-in-search-console-346227
You may see more green scores in your core web vitals report in Search Console.
Closing The Backlink Gap: What It Takes To Outrank Your Competition | CXL https://cxl.com/blog/backlink-gap/
There's no shortage of SEO advice on how to rank higher for key terms. Create high-quality content. Have an effective distribution strategy. Optimize your on-page SEO.
20 de Sfaturi de Optimizare a campaniilor tale de Google Search Ads | Blog-ul GPeC https://www.gpec.ro/blog/20-de-sfaturi-de-optimizare-a-campaniilor-tale-de-google-search-ads
Am sintetizat în acest articol ce am strâns eu mai bun din ambele arii – din practicile umane/"manuale" de optimizare a campaniilor și din zona de machine learning pentru Google Ads – și am ajuns la 20 de sfaturi de optimizare a campaniilor de Google Search Ads.
Google May Treat Press Releases Different From Other Content https://www.searchenginejournal.com/google-may-treat-press-releases-different-from-other-content/396616/
Google's John Mueller says press releases may be treated different from other types of content in search results.
Google brings Display ads to attribution reports as an open beta https://searchengineland.com/google-brings-display-ads-to-attribution-reports-as-an-open-beta-346242
Now, advertisers can see Display ads alongside search and YouTube.
Slow Down and Write Better Emails https://hbr.org/2021/02/slow-down-and-write-better-emails?ab=hero-main-text
So many of our exchanges today happen in written (or typed) form — think email, text, IM — meaning that listening in its traditional sense has been replaced by reading text on a screen.
Learning SEO – A Roadmap with Free SEO Resources https://learningseo.io/
Do you want to start learning or expanding your SEO learning process and don't know how?
That might not be the right question | Seth's Blog https://seths.blog/2021/02/that-might-not-be-the-right-question/
"Where do you get your ideas?"
Microsoft's New Gig: A LinkedIn Freelancer Market Rivaling Upwork, Fiverr — The Information https://www.theinformation.com/articles/microsofts-new-gig-a-linkedin-freelancer-market-rivaling-upwork-fiverr
LinkedIn is developing a new service called Marketplaces to let its 740 million users find and book freelancers, pitting it against publicly traded firms such as Upwork and Fiverr, according to two people with direct knowledge of the matter.
Nou hub pentru 1.000 de firme de comerț online, construit de eMag în apropiere de București https://www.startupcafe.ro/afaceri/hub-firme-emag-comert-online-bucuresti.htm
Peste 1.000 de firme românești care vor să facă e-commerce vor putea activa într-un nou hub care va fi construit de gigantul comerțului online românesc eMag în comuna giurgiuveană Joița, la 19 km de București.
I paid for Spotify playlist placements so you don't have to | Najinsan!!!!!!!!! https://najinsan.wordpress.com/2021/02/15/i-paid-for-spotify-playlist-placements-so-you-dont-have-to/
As part of my ongoing mission to throw money into thin air I decided to promote some of Corserine's songs on Spotify.
Google's John Mueller: Total Number of Backlinks Doesn't Matter https://www.searchenginejournal.com/googles-john-mueller-total-number-of-backlinks-doesnt-matter/396638/
The total number of links pointing to a website is irrelevant to Google, says Search Advocate John Mueller.
Afla cum incepi sa vinzi online cu Gomag – Participa la Webinar https://www.gomag.ro/blog/incepi-sa-vinzi/
Ne vedem live in 25 februarie ora 16:00
Aproape 2000 de afaceri vand zilnic cu Gomag.
Vrei si tu? Participa GRATUIT la webinar si afla cum sa iti deschizi un magazin online profitabil!
Robert Dumitru, MTH Digital: 3 Moduri Prin care Poți Optimiza Reclamele pe Instagram https://www.iqads.ro/articol/53886/robert-dumitru-mth-digital-3-moduri-prin-care-poti-optimiza-reclamele-pe
Una din principalele activități din viața unui om de digital marketing este aceea de a optimiza campaniile de performance marketing pentru a atinge obiectivele dorite.
Platforma online Canva a cumpărat remove.bg, un site de eliminare a fundalului din fotografii https://www.startupcafe.ro/afaceri/canva-remove-background-eliminare-fundal-fotografii.htm
Platforma de design Canva, folosită și în România de marketeri, graficieni și studenți, a cumpărat două startup-uri europene: Kaleido.ai din Austria și  Smartmockups din Cehia.
Practical Color Theory for People Who Code http://tallys.github.io/color-theory/
Pick your call to action color!
Știrile lunii februarie | Facebook copiază Clubhouse, TikTok se vede la TV, iar Pinterest e pe plus – Doza de Comunicare https://dozadecomunicare.ro/stirile-lunii-februarie/
Salutare! Am trecut deja de jumătatea lunii și noutățile continuă să apară. Așa că, dacă vrei să afli știrile lunii februarie în online, pregătește-ți cafeaua și hai alături de noi!
(precomnezi)
Ce ne facem, dom'le, cu influencerii astia? – Cristian China-Birta https://carturesti.ro/carte/ce-ne-facem-dom-le-cu-influencerii-astia-1023360091
Cartea este destinată oamenilor de afaceri, antreprenorilor, brand managerilor sau tuturor celor din zona de marketing, care vor să înțeleagă cât mai bine cum pot să folosească aceste resurse digitale numite influenceri pentru a obține beneficii pentru brandul sau afacerea lor.
In martie, iesi din rutina: idei inedite de campanii de email marketing – ECOMpedia https://ecompedia.ro/in-martie-iesi-din-rutina-idei-inedite-de-campanii-de-email-marketing/
De aceea, iti dam cateva idei sa iesi in evidenta, atat de 1 si 8 Martie, dar si cu ocazii mai putin cunoscute.
Romania, cea mai mare crestere e-commerce din UE, in perioada 2015-2020 (Eurostat) – ECOMpedia https://ecompedia.ro/romania-cea-mai-mare-crestere-e-commerce-din-ue-perioada-2015-2020-eurostat/
in ultimii 5 ani, cea mai mare evolutie la capitolul shopping pe Internet s-a inregistrat in Romania (o crestere de 27% in perioada 2015-2020); pe locurile urmatoare s-au plasat Cehia, Croatia (ambele cu 25%) si Ungaria (23%)
URL Slugs: How to Create SEO-Friendly URLs (10 Easy Steps) https://seosherpa.com/url-slugs/
Do you want to learn how to optimize your URL structure and win more organic traffic and higher rankings?
10 PPC Copywriting Best Practices for Extra Effective Text Ads https://www.searchenginejournal.com/ppc-guide/text-ad-copywriting-best-practices/
Want to write more profitable PPC ads? Get more clicks on your paid search ads by applying these 10 copywriting best practices.
Google Said Title Tags Longer Than What Is Displayed Has Benefit https://www.seroundtable.com/google-longer-title-tags-seo-30985.html
Gary Illyes from Google said in last night's Google Central Live event that there is a benefit, I assume an SEO benefit, to having title tags longer than what is displayed in the search.
(înscriere gratuită)
brightonSEO – Spring 2021 by Rough Agenda https://spring2021.brightonseo.com/
Helping search marketers meet, learn and do their job a bit better.
#brightonSEO
25 & 26 March 2021
40% of the web uses WordPress https://w3techs.com/blog/entry/40_percent_of_the_web_uses_wordpress
The incredible success story of WordPress continues by reaching another milestone: 2 out of every 5 websites use it now.
The World's Most Searched Consumer Brands – Visual Capitalist https://www.visualcapitalist.com/the-worlds-most-searched-consumer-brands/
Strong brands create an emotional link with consumers, and tech brands are no exception.
Digital in Romania: All the Statistics You Need in 2021 — DataReportal – Global Digital Insights https://datareportal.com/reports/digital-2021-romania
This report contains all the latest internet stats, mobile stats, and social media stats for Romania, but read on below for essential insights into digital use in Romania in 2021.
2021 Digital Marketing Trends | Falcon.io https://www.falcon.io/handbooks/2021-digital-marketing-trends/
10 Trends You Can't Ignore in 2021
Featured Snippets Drop to Historic Lows – Moz https://moz.com/blog/featured-snippets-drop-to-historic-lows
On February 19, MozCast measured a dramatic drop (40% day-over-day) in SERPs with Featured Snippets, with no immediate signs of recovery.
Amazon intră în Polonia, pe fondul creșterii concurenței online | PROFIT.ro https://www.profit.ro/povesti-cu-profit/vecini/amazon-se-lanseaza-in-polonia-pe-fondul-cresterii-concurentei-online-20033111
Amazon, cel mai mare retailer online din lume, a lansat marți un site destinat clienților din Polonia, care până acum erau deviați către un site din Germania, transmite Reuters.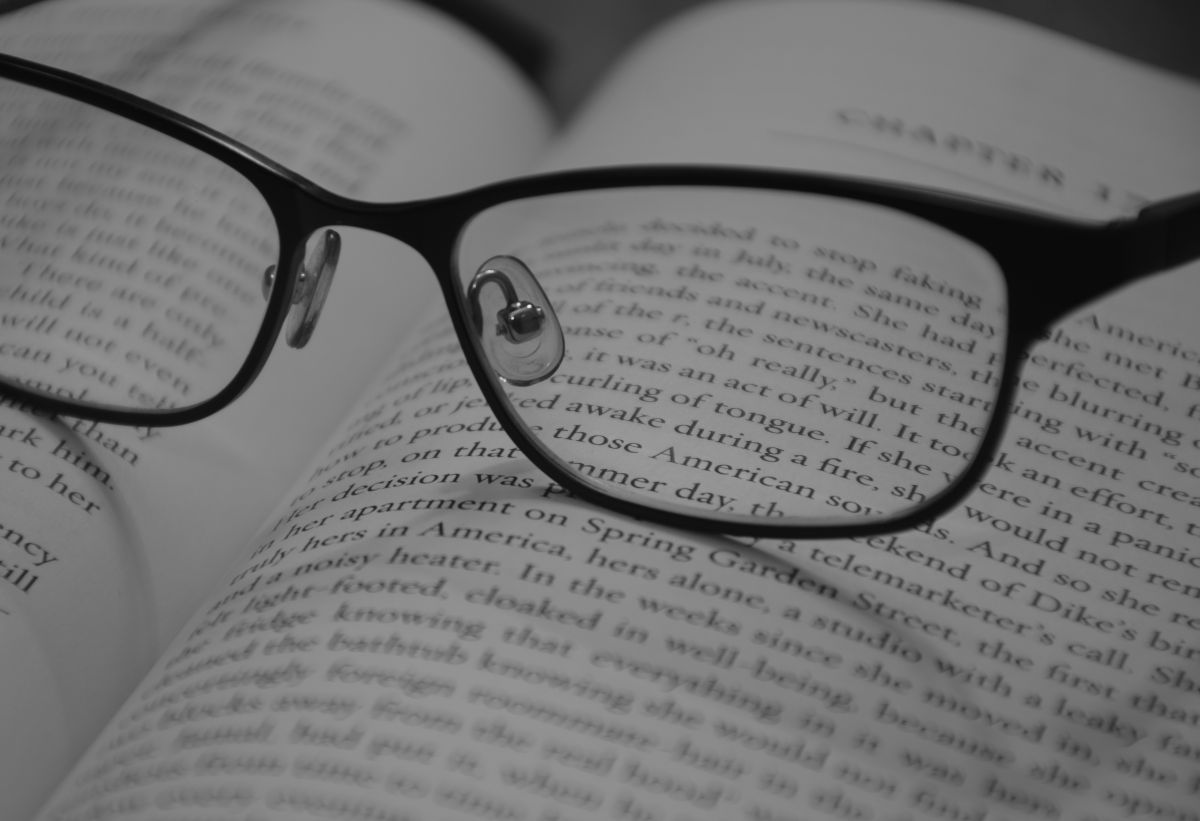 Partajează pe WhatsApp
Sunt două tipuri de știri - de top (cele mai importante știri, care au fost publicate pe rețelele sociale) și "obișnuite" - cam tot ce citim noi pe tema SEO/PPC (și online marketing, în general).
Dacă doriți să citiți pe viitor astfel de știri, vă puteți abona la
newsletter
sau la
feedul RSS
.
Vedeți
această resursă (Lucrul cu 100 de taburi pe Olivian.ro)
pentru detalii despre cum să lucrați cu multe taburi în același timp.
Am creat un
Grup Google
dedicat pentru a citi știri SEO mai rapid.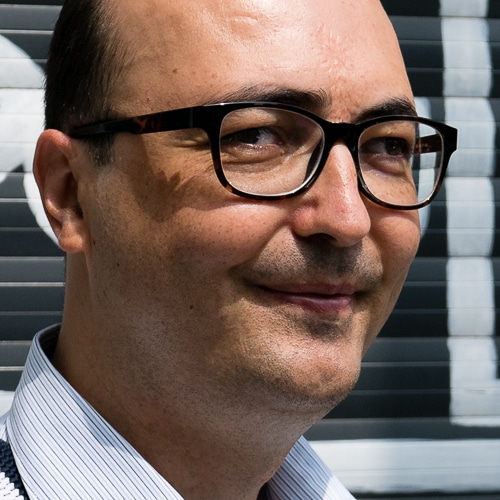 Pe plan profesional, mă ocup de audituri de site-uri pe partea de SEO și UX (SEO – optimizare pentru motoarele de căutare / UX – uzabilitate – experiența vizitatorilor), și realizez / mă ocup de mentenanță pentru site-uri pe platforma WordPress. Cofondator al lumeaseoppc.ro și al cetd.ro. Blogger pe olivian.ro.
Pe plan personal, caut să cresc, și pentru asta merg la evenimente, fac sport și încerc să trăiesc sănătos, fac voluntariat, citesc.
Detalii despre mine pe profilul de LinkedIn: linkedin.com/in/olivian/