Mai jos, resursele cele mai importante, pentru mine, din luna octombrie 2020.
What is SEO (in 2020)? https://www.kevin-indig.com/what-is-seo-in-2020/
Why would I write a "what is SEO" article on an advanced SEO blog? Because we need to update our understanding of what SEO is. The space develops too fast to operate on outdated principles.
The Future of Messaging is Now – Messenger News https://messengernews.fb.com/2020/10/13/the-future-of-messaging-is-now/
Today, Messenger gets a new look to mark our continued evolution from a simple way to message your Facebook friends, to a place to hang out with your favorite people, on your favorite apps and devices.
Agenda | GPeC https://www.gpec.ro/gpec-summit-online/agenda/
GPeC SUMMIT | Exclusiv ONLINE | 2-3 Noiembrie 2020
Felix Tătaru și Iulia Niculae – Cuciurean, în board-ul de conducere global al IAA Felix Tătaru și Iulia Niculae – Cuciurean, în board-ul de conducere global al IAA https://www.revistabiz.ro/felix-tataru-si-iulia-niculae-cuciurean-in-board-ul-de-conducere-global-al-iaa/
Felix Tătaru și Iulia Niculae – Cuciurean au fost aleși vicepreședinți în boardul global al IAA pentru un mandat de 2 ani. Ei vor lucra îndeaproape cu noul președinte al IAA, Joel E. Nettey.
Google Play Store takes hamburgers off the menu in latest UI test https://www.androidpolice.com/2020/10/14/google-play-store-takes-hamburgers-off-the-menu-in-latest-ui-test/
Hamburger menus were a popular choice a few years ago, but as screen have gotten bigger, many of the shortcuts they once contained have been moving to bottom navigation bars and tabbed interfaces.
Cum să obții mai multe vânzări prin Google Shopping Ads – 2Performant Blog https://ro.2performant.com/blog/mai-multe-vanzari-prin-google-shopping-ads/
Shopping Ads sunt anunțuri sponsorizate Google afișate într-un format special, foarte orientat spre vizual (foarte asemănător cu remarketing dinamic). Aceste anunțuri se bazează pe feed-uri de produse (inventarul unui magazin online) și sunt afișate în Google Search, Google Display și Youtube – însă cu preponderență în Search.
See DevFest Romania 2020 with GDG at Google Developer Groups GDG Bucharest https://gdg.community.dev/events/details/google-gdg-bucharest-presents-devfest-romania-2020-with-gdg/#/
DevFest 2020 brings together thousands of developers globally for the largest virtual weekend of community-led technical learning and a shared passion for Google technologies.
Știați că magazinul de la care ați cumpărat e obligat să se ocupe de garanția produsului vândut? – razvanbb https://razvanbb.ro/stiati-ca-magazinul-de-la-care-ati-cumparat-e-obligat-sa-se-ocupe-de-garantia-produsului-vandut/
Din martie 2016 chiar.
AI-ul Google dobândește abilități noi | PROFIT.ro https://www.profit.ro/povesti-cu-profit/it-c/ai-ul-google-dobandeste-abilitati-noi-19515591
De exemplu, dacă utilizatorul caută pe Google câte ouă se pun la prepararea unei rețete, după ce dă click pe unul din rezultate utilizatorul este îndrumat de AI către locul exact din pagina web unde se scrie despre ouăle necesare.
Amazon announces Prime Day 2020 results https://www.cnbc.com/2020/10/15/amazon-announces-prime-day-2020-results.html
Amazon said the small and midsize businesses that sell on its marketplace made more than $3.5 billion during Prime Day, which is a 60% increase from last year's sales.
Învață de la cei mai buni la GPeC Summit (Discount inside) – 2Performant Blog https://ro.2performant.com/blog/invata-de-la-cei-mai-buni-la-gpec-summit-discount-inside/
În calitate de parteneri tradiționali ai GPeC SUMMIT – cel mai important eveniment de E-Commerce & Digital Marketing din România, venim către voi cu vești bune și cu un discount special pentru membrii comunității 2Performant care doresc să participe la eveniment.
Topul celor mai performante agenţii de PR 2020 – Revista Biz https://www.revistabiz.ro/top-pr-romania-2020-care-sunt-cele-mai-performante-agentii-de-pr/
Biz a lansat rezultatele Topului celor mai performante agenţii de PR 2020, cea de-a opta ediție a studiului realizat de Unlock Market Research, care măsoară performanțele de business ale agențiilor de PR din România corelate cu felul în care acestea sunt percepute de companiile care plătesc pentru servicii de consultanță în comunicare.
Scurt îndrumar de social media pentru neinițiați – Andrei Cismaru https://andreicismaru.ro/scurt-indrumar-de-social-media-pentru-neinitiati/
Așa că simt nevoia unui îndrumar pentru cei care nu sunt din domeniu și nu știu cum să filtreze informațiile pe care i le vinde un "profesionist" în social media, digital.
Vânzări de Black Friday cu ajutorul afiliaților – 2Performant Blog https://ro.2performant.com/blog/cum-sa-iti-cresti-vanzarile-de-black-friday-cu-ajutorul-afiliatilor/
Îți lăsăm mai jos câteva acțiuni simple care îți pot garanta un Black Friday de succes în afiliere.
Why You Should Hire Agencies & Consultants (for everything you can) | SparkToro https://sparktoro.com/blog/why-you-should-hire-agencies-consultants-for-everything-you-can/
In my first decade as a tech CEO, I consistently got advice about how building a great team was essential to building a great business.
Why Your Pages Aren't Indexed by Google – Confirmed Indexing Issues https://cognitiveseo.com/blog/24578/google-indexing-problem/
Google is facing serious indexation issues these days, affecting countless businesses all over the world.  Despite the official announcements that the indexation issues have been fixed, the problems seem to persist.
United States v. Google – Stratechery by Ben Thompson https://stratechery.com/2020/united-states-v-google/
So it finally happened: the U.S. Department of Justice has filed a lawsuit against Google, alleging anticompetitive behavior under Section 2 of the Sherman Antitrust Act.
Facebook Dating România vine să concureze Tinder – Blog Mobile Direct https://blog.mobiledirect.ro/facebook-dating-romania-vine-sa-concureze-tinder/
Facebook Dating România este activat oficial și vrea să concureze Tinder. Vrea să atragă tinerii sau utilizatorii care caută întâlniri romantice. Este încă o nișă pe care Mark Zuckerberg copiază competiția și speră să-i depășească datorită numărului mare de utilizatori.
Black Friday în eCommerce: 13 idei care îți vor tripla vânzările în magazinul online – Canopy https://www.canopy.ro/2020/10/22/black-friday-in-ecommerce-13-idei-care-iti-vor-tripla-vanzarile-in-magazinul-online-2/
Partenerii noștri de la platforma eCommerce Gomag ți-au pregătit un material de căpătâi pentru un Black Friday online profitabil din toate punctele de vedere.
Așa că te invităm să descoperi 13 idei pentru o vineri 13 a vânzărilor peste așteptări.
How TikTok Influencers Make Content in Clubhouse LA Mansion https://www.esquire.com/lifestyle/a34413329/tiktok-influencer-clubhouse-mansion/
Millions follow them on social media, but the twenty-somethings living together in the "Clubhouse" say few really have a clue what goes down in a day.
Gun Media: For our expertise and results we have been recognized as a Google Premier Partner and Facebook Marketing Partner agency and have Certified Google Ads, Analytics, and Facebook Blueprint specialists.
Facebook https://www.facebook.com/business/partner-directory/details?id=708122766403545
Numărul cumpărătorilor online a crescut cu 8% în 2020 față de 2019 – Lumea SEO PPC https://lumeaseoppc.ro/crestere-cumparatori-online/
Numărul cumpărătorilor online a crescut cu 8% în 2020 față de 2019, iar numărul persoanelor care plătesc online cu cardul a crescut cu 14% în acest an față de 2019, conform cercetării de piață realizată de iSense Solutions pentru GPeC, cercetare de piață ce va fi prezentată pe larg la GPeC SUMMIT 2-3 Noiembrie.
Google Ads turns 20: The most important trends and changes of the past 5 years https://searchengineland.com/google-ads-turns-20-the-most-important-trends-and-changes-of-the-past-5-years-342645
Looking back, we can see where the biggest trends in search (and beyond) are heading.
NOU Curs intensiv Inovație în marketing | Oxford College of Marketing https://institutuldemarketing.ro/calendar/weekend-intensiv-inovatie-in-marketing/
Sâmbătă și duminică, 7 -8 noiembrie și 14-15 noiembrie 2020, orele 11:30-14:30, Institutul de Marketing și Oxford College of Marketing organizează un curs intensiv în inovație de marketing.
4 zile de sesiuni interactive în limba engleză, cu Tim Lane, trainer din Marea Britanie, de la Oxford College of Marketing.
280 lire + TVA
Dragoș Anastasiu își transformă resorturile din Deltă și de la Cund în birouri pentru corporatiștii care muncesc de acasă – Revista Biz https://www.revistabiz.ro/dragos-anastasiu-isi-transforma-resorturile-din-delta-si-de-la-cund-in-birouri-pentru-corporatistii-care-muncesc-de-acasa/
Omul de afaceri Dragoș Anastasiu, proprietarul Green Village Resort din Delta Dunării și acționar în Valea Verde de la Cund, încearcă să atragă în cele două resorturi corporatiștii care lucrează de acasă și care ar putea îmbina relaxarea în aer liber cu munca.
Tool pentru cuvinte cheie gratuit – https://keywordshitter.com/
Video Killed the Radio Star https://vkrs.ro/
Video Killed The Radio Star and many others and on November 19th we praise the king.
Introducere în Facebook Analytics – Partea I | Conversion Blog https://blog.conversion.ro/introducere-facebook-analytics-1/
Facebook este o platformă de socializare cu o importanță deosebit de mare și pentru marketing-ul digital, cu o cotă de piață de 94.68% în rândul publicului românesc, în luna septembrie 2020 și potențial de creștere și pe fondul COVID.
Microsoft Announces Clarity – Free Website Analytics – Search Engine Journal https://www.searchenginejournal.com/microsoft-clarity-analytics/385867/#close
Microsoft announces a free analytics tool that shows exactly what users are doing on your site while respecting their privacy.
De ce nu suntem Silicon Valley? – dorinlazar.ro https://dorinlazar.ro/nu-suntem-silicon-valley/
Nu mentalitatea a făcut Silicon Valley un succes, ci resursele – umane, fizice, intelectuale, financiare. Nu îmi doresc un Silicon Valley dacă asta vine cu semi-sclavia hiper-productivității. Sunt mulțumit în România cu 20+ zile libere + zilele libere naționale. Nu îmi doresc nici schema piramidală a fondurilor de investiții. Vreau altceva.
Kiwi Marathon – Maratonul de Marketing Online http://www.maratonuldemarketing.ro/
9-27 noiembrie
Învață cum să ai mai mulți clienți de la cei mai buni specialiști din România
Black Friday Tech Talks sessions – Zitec https://zitec.com/black-friday-tech-talks/
Join us online for a series of weekly events to get your business
ready for the most important event of the year in eCommerce
Be Afraid! The Silent Role of Fear in Decision Making | Interaction Design Foundation https://www.interaction-design.org/literature/article/be-afraid-the-silent-role-of-fear-in-decision-making
Here's a look at some of the fears that affect our decision making, how businesses and products exploit these tendencies to their advantage, and how, as a designer, you can apply this knowledge in your work to design better (and possibly more ethical) products.
Trillions of Questions, No Easy Answers: A (home) movie about how Google Search works – YouTube https://www.youtube.com/watch?v=tFq6Q_muwG0
16 Tips that Will Improve Any Online Form | by DKO | UX Planet https://uxplanet.org/the-18-must-do-principles-in-the-form-design-fe89d0127c92
Streamlining the Checkout Experience.
Meet the Excel warriors saving the world from spreadsheet disaster | WIRED UK https://www.wired.co.uk/article/spreadsheet-excel-errors
Spreadsheets run the world. When they break, governments and companies turn to an elite group of experts to save the day
Harry's Marketing Examples on Twitter: "~ An old school marketing story ~ France, 1900. Andre and Edouard Michelin had just started making tyres. The problem was there were less than 300 cars in France. So hoping to encourage car ownership they published the world's first "Michelin Guide". THREAD… https://t.co/A5q1rbss6l" / Twitter https://twitter.com/GoodMarketingHQ/status/1313881977586552832
The Only Personal Development Tool You Need | Forge https://forge.medium.com/how-google-drive-can-make-every-corner-of-your-life-easier-9f3cc1acbb68
The ultimate self-improvement tool is something you already have
Cursul Cisco despre securitatea cibernetică și alte cursuri sunt disponibile gratuit online – nwradu blog https://www.nwradu.ro/2020/11/cursul-cisco-securitate-cibernetica-gratuit/
Numărul de cursuri disponibile în platformă a tot crescut, iar unele dintre ele sunt gratuite în sistemul self-paced, adică le accesezi singur online și le parcurgi în ce ritm vrei, fără un instructor care să te asiste.
'Time Cells' Found That Help Human Brain Relive Vivid Memories : Shots – Health News : NPR https://www.npr.org/sections/health-shots/2020/10/29/929133717/why-some-memories-seem-like-movies-time-cells-discovered-in-human-brains
If you fall off a bike, you'll probably end up with a cinematic memory of the experience: the wind in your hair, the pebble on the road, then the pain.
5 Things to Tell Your Clients About WordPress Security https://speckyboy.com/clients-wordpress-security/
Building and securing a WordPress website is always a challenge. Developers take great care to write solid code and implement features such as security plugins to mitigate the inevitable attacks.
Chromium Blog: Chrome is deploying HTTP/3 and IETF QUIC https://blog.chromium.org/2020/10/chrome-is-deploying-http3-and-ietf-quic.html
QUIC is a new networking transport protocol that combines the features of TCP, TLS, and more. HTTP/3 is the latest version of HTTP, the protocol that carries the vast majority of Web traffic. HTTP/3 only runs over QUIC.
These 6 skills cannot be replicated by artificial intelligence | World Economic Forum https://www.weforum.org/agenda/2020/10/these-6-skills-cannot-be-replicated-by-artificial-intelligence/
Mass unemployment will occur because of robotics and AI.
Hospitality, management and creativity cannot be substituted by AI.
We need to acquire and refine more sophisticated abilities in these areas.
The WordPress and PHP 8 compatibility report • Yoast Developer Blog https://developer.yoast.com/blog/the-2020-wordpress-and-php-8-compatibility-report/
On November 26, PHP 8 will be released to the world. PHP 8 is set to become one of the most breaking PHP releases in the history of PHP and will bring along unprecedented challenges for legacy PHP codebases, like WordPress, to fix compatibility.
Evenimente de marketing (și nu numai) la care să te înscrii în luna noiembrie – Carmen Puscasu https://carmenpuscasu.com/2020/11/07/evenimente-de-marketing-si-nu-numai-la-care-sa-te-inscrii-in-luna-noiembrie/
Așadar, deschideți-vă calendarele și fiți gata să le umpleți pentru că v-am pregătit o listă cu evenimente de neratat.
Why most analytics efforts fail — Reforge https://www.reforge.com/blog/why-most-analytics-efforts-fail
A step by step process to fix the root causes of most event analytics mistakes
O treime din smartphone-urile cu Android nu vor mai putea accesa un… | PROFIT.ro https://www.profit.ro/povesti-cu-profit/it-c/o-treime-din-smartphone-urile-cu-android-nu-vor-mai-putea-accesa-un-mare-numar-de-site-uri-19579318
Din cauza versiunilor vechi de software pe care le folosesc, mai bine de un 1 miliard de smartphone-uri nu vor mai putea deschide multe dintre serviciile web.
Condiții Black Friday eMAG 2020! – Marketing afiliat – Profitshare Blog https://blog.profitshare.ro/black-friday-emag-2020/
Practic se va seta un cookie special începând cu Joi 12 Noiembrie, ora 00:00, până Vineri 13 Noiembrie, ora 23:59, iar comisionul va fi de 1% pentru vânzările realizate în ziua de Vineri. Este permisă promovarea pe website-urile dedicate Black Friday (doar în data de 13 Noiembrie).
Participă în "MagicShare"! Competiția anului în afiliere! – Marketing afiliat – Profitshare Blog https://blog.profitshare.ro/competitia-anului-magic-share/
Ne bucurăm să lansăm competiția "MagicShare"! Anul acesta afilierea este plină de magie! Perioada în care vei putea lupta pentru a obține unul dintre marile premii este 10 noiembrie 2020 – 29 decembrie 2020!
The Social Media Managers Are Not Okay | by Marta Martinez | Nov, 2020 | OneZero https://onezero.medium.com/the-social-media-managers-are-not-ok-74bc3d748149
They're on the front lines of a relentless and overwhelming news cycle that is pushing them to the edge
Google Photos will end its free unlimited storage on June 1st, 2021 – The Verge https://www.theverge.com/2020/11/11/21560810/google-photos-unlimited-cap-free-uploads-15gb-ending
[…] Google Photos will start charging for storage once more than 15 gigs on the account have been used.
[…]
Google is also introducing a new policy of deleting data from inactive accounts that haven't been logged in to for at least two years.
Studiu: 41% creștere în e-commerce pe fondul pandemiei | Blog-ul GPeC https://www.gpec.ro/blog/studiu-isense-solutions-pentru-gpec-2020-crestere-de-41-a-sectorului-e-commerce-pe-fondul-pandemiei-covid-19
Pe 2 Noiembrie 2020 – în cadrul evenimentului GPeC SUMMIT Online – au fost anunțate în premieră rezultatele studiului anual asupra sectorului e-commerce din România realizat de compania de cercetare de piață iSense Solutions pentru GPeC. Cercetarea a fost derulată în perioada Martie-Octombrie 2020, pe un eșantion reprezentativ pentru mediul urban, iar datele au fost culese bianual, în luna mai (la finalul perioadei de carantină) și în octombrie.
Ar mai fi un lucru de pus pe listă: Black Friday la GPeC! Fiți cu ochii pe site-ul GPeC în zilele de 13-15 Noiembrie – mai ales dacă doriți să participați la Competiția GPeC 2021 – pentru că vă pregătim un weekend special!
Studiul CONFIDEX Q3 2020 by Impetum Group: Procentul managerilor români care consideră că economia este afectată de criza sanitară a crescut la 82% – Impetum Group https://impetumgroup.com/confidex/confidex-2/
Managerii estimează că economia românescă și cea europeană își vor reveni mai greu, în 2 ani, față de 1 an și 7 luni, așa cum credeau în Q2 2020.
Vrei certificarea TRUSTED pentru magazinul online? Ai AUDIT GRATUIT în perioada 13-15 noiembrie 2020 – Email Marketing Blog – Newsman https://blog.newsman.ro/vrei-certificarea-trusted-pentru-magazinul-online-ai-audit-gratuit-in-perioada-13-15-noiembrie-2020/
Programul național de certificare a magazinelor online din România TRUSTED.ro oferă AUDIT GRATUIT magazinelor online lansate în 2020 sau celor care urmează să se lanseze în următoarele 3 luni.
See Chrome Dev Summit Extended 2020 at Google Developer Groups GDG Bucharest https://gdg.community.dev/events/details/google-gdg-bucharest-presents-chrome-dev-summit-extended-2020/#/
The yearly Chrome Dev Summit brings together developers passionate about front end web technologies. GDG Bucharest is organizing a Chrome Dev Summit Extended event, in which speakers from around the world can come together and share their most recent discoveries on the web platform.
1 in 3 Android Devices Set to Block Lets Encrypt SSL Certificates in 2021 – iTDM https://itdm.com/1-in-3-android-devices-set-to-block-lets-encrypt-ssl-certificates-in-2021/2222/
Millions of Let's Encrypt-certified websites could be blocked next year due to the score of mobile devices that are still running unsupported versions of Android.
56 Black Friday Marketing Ideas By eCommerce Experts – AdNabu Blog https://blog.adnabu.com/black-friday-marketing-ideas/
Make the most of this frenzy jackpot shopping festival, as this is "the time" to max your sales and the impulsive shopaholics are on the edge of their seat to indulge in some insane shopping.
Corporate Lightning Decision Jam https://www.uxproject.agency/corporate-ldj
Vino cu echipa ta la un workshop gratuit ce iți va da un impuls de inovație în lucrul de la distanță.
Moduri simple de a înregistra un podcast la distanță https://blacusens.ro/2020/11/moduri-simple-de-a-inregistra-un-podcast-la-distanta/
Există mai multe variante pentru a înregistra un podcast la distanță și am văzut constant întrebări în acest sens pe grupurile de podcasteri. Așa că am zis să împărtășesc din experiența mea.
Black Friday 2020 – Cele mai importante evenimente ale zilei – A crescut puternic plata cu cardul/ În 36 de secunde s-au vândut 1.000 de telefoane OPPO de 200 de lei bucata la eMAG – IT – HotNews.ro https://economie.hotnews.ro/stiri-it-24415928-black-friday-2020-emag-evomag-altex-flanco-fashion-days-oferte-reduceri.htm
Vânzările sunt mai mari decât anul trecut și plățile cu cardul au crescut cu mai mult de 50%.
Uspwing caută un nou Head of Content – Upswing Seo Agency https://upswing.ro/uspwing-cauta-un-nou-head-of-content/
Pentru că premiile de Best Content Marketing nu se câștigă singure.
SEO Challenge Waitlist https://seochallenge.co/seo-challenge-waitlist/
16 hours of value-packed videos • 13 modules • 45-day learning plan • 6 live calls
NVIDIA Uses AI to Slash Bandwidth on Video Calls https://petapixel.com/2020/10/06/nvidia-uses-ai-to-slash-bandwidth-on-video-calls/
NVIDIA Research has invented a way to use AI to dramatically reduce video call bandwidth while simultaneously improving quality.
Why you should write | Preetam Nath https://www.preetamnath.com/blog/why-you-should-write
Be a creator, not just a consumer
Cât a vândut eMag de Black Friday: 585,7 mil. lei, +17% şi de 17 ori mai mult ca acum 10 ani, 1,7 mil. de produse comandate, +30%. 70% din comenzi vor fi expediate în primele https://www.zf.ro/eveniment/cat-a-vandut-emag-de-black-friday-585-7-mil-lei-17-si-de-17-ori-mai-19745317
Black Friday 2020 la eMAG, a depăşit recordurile anterioare, eMag înregistrând, într-o singură zi, 12,4 milioane de vizite, cu 1,6 milioane peste 2019, şi produse comandate în valoare de 585,7 de milioane de lei, cu 17% peste anul trecut.
Best Video Conferencing 2020 | Reviews by Wirecutter https://www.nytimes.com/wirecutter/reviews/best-video-conferencing-service/
Whether you're working from home on a (hopefully) temporary basis or you've made an entire career out of it, we're sure that Zoom delivers the best combination of usability, reliability, performance, security, and features that you need to get work done remotely.
Specialist SEO Senior Remote – Job disponibil în cadrul DWF https://dwf.ro/blog/specialist-seo-senior-remote-job/
Ne căutăm coleg sau colegă, un Specialist SEO creativ, pasionat și experimentat care să se alăture echipei noastre.
SEO strategy – how to get organic search results that really matter | Re:signal https://resignal.com/blog/seo-strategy-how-to-get-organic-search-results-that-really-matter/
Why do I need strategic SEO? When do I know I'll need it, and how do I quantify that?
Not using PayPal? That's 12 euros – World Today News https://www.world-today-news.com/not-using-paypal-thats-12-euros/
Online payment platform PayPal will soon be charging 12 euros to consumers who have not used its services for a year.
Date Black Friday in Romania 2020 – live cu parteneri si clienti Gomag https://www.gomag.ro/blog/black-friday-romania-2020-gomag/
Cum arata Black Friday in 2020?
Care sunt nisele care au dominat vinerea neagra?
Care sunt recomandarile specialistilor in marketing pentru perioada post-Black Friday?
Google Pay, disponibil în România prin mai multe aplicațiile de banking https://www.startupcafe.ro/afaceri/google-pay-romania-banking-revolut.htm
Începând din această săptămână, Google Pay este disponibil în România prin intermediul aplicațiilor mobile ale instituțiilor financiare partenere, printre care Banca Transilvania sau Revolut. Iată lista completă de aplicaţii.
Ionuț Munteanu: În digital marketing și în viață, nu contează cât de mult învățăm, ci cât aplicăm https://dozadecomunicare.ro/interviu-ionut-munteanu-digital-marketing/
Află mai multe despre parcursul lui Ionuț, dar și ce sfaturi are pentru cei la început de drum în antreprenoriat sau digital marketing în interviul de mai jos.
Lucian Popescu (Untold): Am reușit să creștem de la 10k followers la peste 350k pe TikTok în doar o săptămână https://www.manafu.ro/2020/11/lucian-popescu-untold/
Lansez această rubrică împreună cu Lucian Popescu, Social Media Manager la UNTOLD Festival. El este primul meu invitat.
Hai la SocialPedia 20 despre Content Marketing – Sabina Cornovac Online https://www.sabinacornovac.ro/hai-la-socialpedia-20-despre-content-marketing/
✅ SocialPedia revine în forță cu o nouă ediție adaptată noului context, online. Ediția 20 a SocialPedia, singura conferință lunară de social media din România, are loc pe 24 noiembrie 2020, de la ora 18:00, live pe ZOOM. Speakerii acestei ediții sunt: Laura Mușuroaea, creator de conținut, Marian Hurducaș, marketing & strategy consultant, Nadia Gorduza, medic psihoterapeut, și Ariel Constantinof, creator de conținut.
Google says Chrome 87 has the biggest performance boost in years | Engadget https://www.engadget.com/google-chrome-87-roll-out-performance-boost-201423833.html
The company says the enhancements will improve battery life.
Infografic cu rezultatele Black Friday 2020! – Marketing afiliat – Profitshare Blog https://blog.profitshare.ro/rezultate-black-friday-2020/
Fiecare final de Black Friday aduce și cifre mari în conturile afiliaților și advertiserilor. Le-am așezat într-un infografic interesant care sărbătorește efortul și implicarea voastră! Felicitări!
YouTube Will Start Inserting Ads into Non-Monetized Content, Updates Rules Around Facial Recognition | Social Media Today https://www.socialmediatoday.com/news/youtube-will-start-inserting-ads-into-non-monetized-content-updates-rules/589310/
This could cause some annoyance for YouTube creators.
Pentru că știm că ești interesat de tedințele și trendurile de conținut din universul marcom, ne face plăcere să te invităm la cea de-a șasea ediție Stream Your Dream by Samsung. Evenimentul se va desfășura online, pe 26 noiembrie și poate fi urmărit pe canalul de YouTube Samsung România, dar și pe pagina de Facebook Evensys.
În cadrul conferinței vei afla mai multe despre:
Tik Tok și cum poți să devii cel mai cool creator de conținut
AR/VR și ce presupune să dezvolți conținut suprarealist
Livestream gaming și cum poți realiza cele mai bune stream-uri online
https://www.facebook.com/events/3257637607678136
Job disponibil: SEO Specialist @ Kooperativa 2.0 https://kooperativa.ro/cariere/seo-specialist/
Căutăm un pasionat de SEO care vrea să facă parte din una dintre cele mai frumoase echipe pasionate de online și Digital Marketing
(nu va mai fi favorizată tehnologia AMP)
As Antitrust Pressure Mounts, Google to Pull Back Benefit to News Sites That Adopted Its Preferred Mobile Technology – The Markup https://themarkup.org/google-the-giant/2020/11/19/as-antitrust-pressure-mounts-google-to-pull-back-benefit-to-news-sites-that-adopted-its-preferred-mobile-technology
Will the AMP format die as a result?
Din 1 septembrie 2012 nu mai trebuie sa apara "S.C." sau "SC" in denumirea firmei | Expert Software Company https://expertsoftwarecompany.wordpress.com/2013/02/16/din-1-septembrie-2012-nu-mai-trebuie-sa-apara-s-c-sau-sc-in-denumirea-firmei/
In conformitate cu […] firmele nu mai pot avea in denumire sintagma "societate comerciala".
New research on advertising automation – Think with Google https://www.thinkwithgoogle.com/consumer-insights/consumer-trends/new-research-on-advertising-automation/
The question to ask isn't "What can I sell this person?" It's "What does this person want?" That question unlocks so much more. For instance, maybe someone wants to accomplish a particular goal or feel a sense of security.
Imagery Helps International Shoppers Navigate Ecommerce Sites https://www.nngroup.com/articles/international-shoppers-ecommerce-sites/
Nonnative speakers rely on visual cues to navigate the international sites presented in an unfamiliar language. Use imagery to support text and help these shoppers.
TOP 50 TikTok în România. Cei mai urmăriți TikTokeri! – Festivalul de video VKRS 2020 – Revista Biz https://www.revistabiz.ro/top-50-tiktok-in-romania-cei-mai-urmariti-tiktokeri-festivalul-de-video-vkrs-2020/
Primul Top TikTok din România a fost lansat în cadrul festivalului de video VKRS 2020. Topul reunește cei mai urmăriți creatori de conținut de pe TikTok, care știu să folosească platfoma și să ofere fanilor o experiență cu adevărat interesantă.
Social Media for Parents – Participare https://socialmediaforparents.ro/participare/#up
24 NOIEMBRIE 2020 • EDITIE ONLINE
Introducing another free CA as an alternative to Let's Encrypt https://scotthelme.co.uk/introducing-another-free-ca-as-an-alternative-to-lets-encrypt/
Let's Encrypt is an amazing organisation doing an amazing thing by providing certificates at scale, for free.
Thinking three years out https://www.fastcompany.com/90578272/how-jeff-bezos-makes-decisions
In an excerpt from a new collection of his writings, Amazon's CEO says that his secret is making fewer, better decsions—and thinking three years out.
Oferta GPeC Early Adopters https://www.gpec.ro/oferta-early-adopters/
Discount-uri uriașe la Competiția GPeC 2021 și GPeC SUMMIT 1 Noiembrie 2021!
Social Networks "Optimize for Engagement." What Does That Mean for Marketers? | SparkToro https://sparktoro.com/blog/social-networks-optimize-for-engagement-what-does-that-mean-for-marketers/
If you want to understand why companies make the decisions they do, look at how their executives and boards are rewarded. If you're trying to grok an unfamiliar sport, see how points are scored and wins are tabulated.
21 Fastest WooCommerce Themes in 2020 (Based on Thorough Testing) https://kinsta.com/blog/fastest-woocommerce-theme/
The selection process involved organizing 50 of the most popular WooCommerce themes with reputations for reliability and performance.
Stream Your Dream 6 • Content trends from the best | Facebook https://www.facebook.com/events/3257637607678136
Stream Your Dream este o platformă dedicată micro-influencerilor de azi și, deci, a influencerilor de mâine.
3 Ways to Use Chrome DevTools for SEO Troubleshooting  https://www.searchenginejournal.com/chrome-devtools-seo-troubleshooting/387494/
With Chrome DevTools, you can spot-check underlying SEO issues – from crawlability to performance. Explore three powerful ways to use it.
InfluenceMe 2020: Contextul pandemic a generat schimbări de percepție în rândul consumatorilor și noi moduri de valorizare și evaluare a campaniilor cu influenceri – PRwave – stiri afaceri, stiri marketing, case studies, stiri PR https://www.prwave.ro/influenceme-2020-contextul-pandemic-a-generat-schimbari-de-perceptie-in-randul-consumatorilor-si-noi-moduri-de-valorizare-si-evaluare-a-campaniilor-cu-influenceri/
Starcom, agenție membră Publicis Groupe România, a lansat cea de-a opta ediție a studiului de referință InfluenceMe.
B. White's "Plain Style" @75 | Public Books https://www.publicbooks.org/e-b-whites-plain-style-75/
"No one," declared James Thurber, "can write a sentence like E. B. White."1 Throughout his six-decade career, White was widely celebrated for his mastery of "the plain style."
Uspwing is hiring a BD partner in crime – Upswing Seo Agency https://upswing.ro/uspwing-hiring-digital-business-development-specialist/
Our Business Development department at Upswing is as young as our decision to focus on inbound marketing as an intentional way of connecting with brands who need our SEO & Content expertise.
Google Search Console Crawl Stats Report Is Now Super Useful https://www.seroundtable.com/google-search-console-crawl-stats-report-new-30493.html
Google has announced the launch of the new crawl stats report and to be honest, it is a huge upgrade from the previous report. This report now gives you data you can use to debug crawl issues and check the health of your site with crawl related issues in Google Search.
GTmetrix are 30% off pentru planul pe un an cu codul GTMETRIXBF30.
https://gtmetrix.com/pricing.html
Use this spreadsheet to set and track marketing goals – Business Insider https://www.businessinsider.com/kpi-spreadsheet-set-track-marketing-goals-cut-costs-generate-revenue-2020-10
Marketing agency Influence & Co. created a Key Performance Indicator (KPI) spreadsheet, to set goals each year, track monthly and quarterly progress, and identify weaknesses along the way.
Experimentul cu reach-ul https://mariussescu.ro/experiment-reach-facebook/
Pe scurt, dacă nu știați deja, în cazul în care dați share pe Facebook la linkuri către site-uri externe, reach-ul a devenit aproape zero, pe paginile de brand.
More popular (and cheap, too) | Seth's Blog https://seths.blog/2020/11/more-popular-and-cheap-too/
If Harper Lee had written To Kill a Mockingbird today, there's no doubt that the salesforce and the marketers would have pushed for a catchier title, probably with better SEO.
Situația Influencer Marketing în România: Studiu HypeAuditor & MOCAPP » MOCAPP https://blog.mocapp.net/studiul-hypeauditor-mocapp/
În acest raport, vă vom oferi cele mai actuale insight-uri legate de influencerii de pe Instagram, dar și o analiză bazată pe date legată de schemele de fraudă care sunt folosite de influencerii români pentru a falsifica popularitatea și a obține mai mulți bani din partea brandurilor.
Google Can Still Rank A Page After Matching Content Is Removed https://www.seroundtable.com/google-matching-content-removed-ranking-30504.html
John Mueller of Google said Google can still rank a page for a specific keyword, even if you remove that specific phrase or word from your page.
Suntem toți demenți digital – Scena 9 https://www.scena9.ro/article/dementa-digitala-manfred-spitzer-interviu
Simpla prezență a unui smartphone, pe masă, între doi oameni care stau de vorbă, îi face mai proști.
Employee #1: Amazon https://blog.ycombinator.com/employee-1-amazon/
A conversation with Shel Kaphan, Amazon's first employee.
How To Rank On Google: 25-Step Master SEO Checklist – Moz https://moz.com/how-to-rank
To be helpful, we need a step-by-step checklist for ranking a page starting from an idea, all the way to traffic pouring into your Google Analytics account.
Why you should understand (a little) about TCP https://jvns.ca/blog/2015/11/21/why-you-should-understand-a-little-about-tcp/
This isn't about understanding everything about TCP or reading through TCP/IP Illustrated. It's about how a little bit of TCP knowledge is essential.
10 Google Sheets Add-Ons That Make SEO Work Easier https://www.searchenginejournal.com/google-sheets-add-ons-seo/385717/
Google Sheets is a go-to tool for SEO professionals. Why not use add-ons to save time and simplify tasks? Check out 10 add-ons that can help.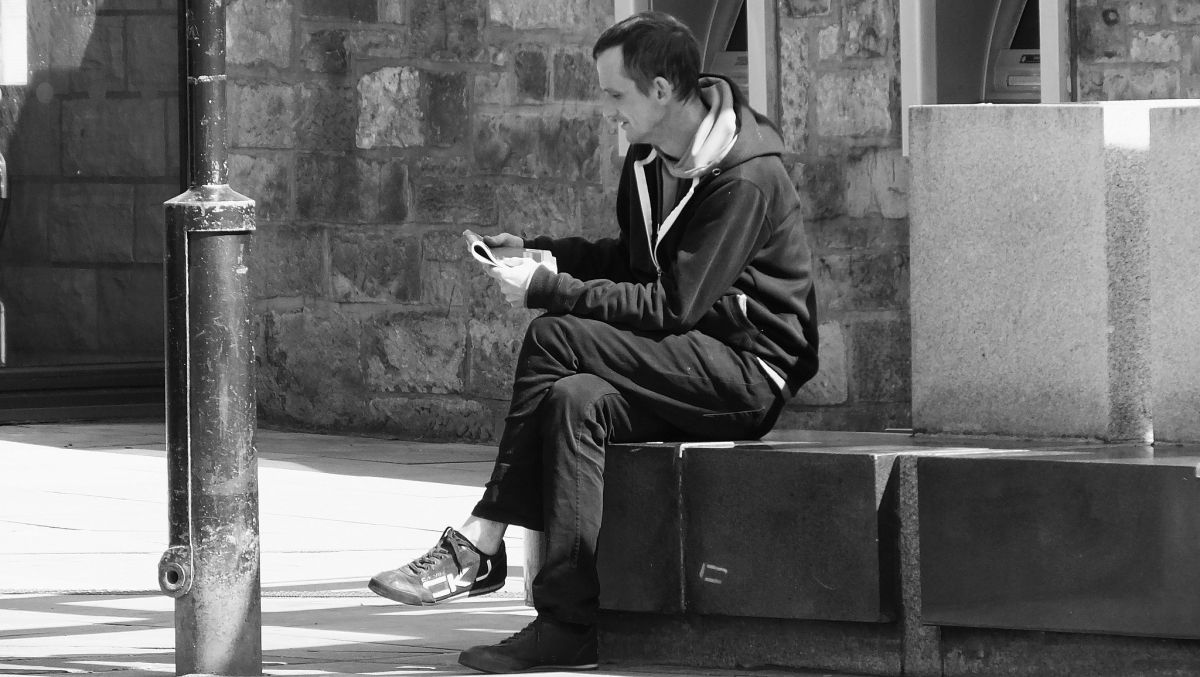 Partajează pe WhatsApp
Sunt două tipuri de știri - de top (cele mai importante știri, care au fost publicate pe rețelele sociale) și "obișnuite" - cam tot ce citim noi pe tema SEO/PPC (și online marketing, în general).
Dacă doriți să citiți pe viitor astfel de știri, vă puteți abona la
newsletter
sau la
feedul RSS
.
Vedeți
această resursă (Lucrul cu 100 de taburi pe Olivian.ro)
pentru detalii despre cum să lucrați cu multe taburi în același timp.
Am creat un
Grup Google
dedicat pentru a citi știri SEO mai rapid.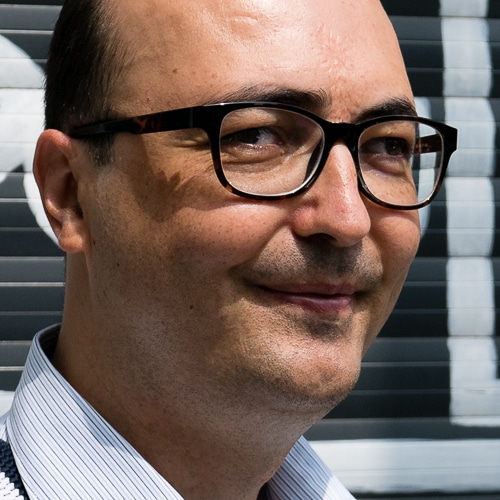 Pe plan profesional, mă ocup de audituri de site-uri pe partea de SEO și UX (SEO – optimizare pentru motoarele de căutare / UX – uzabilitate – experiența vizitatorilor), și realizez / mă ocup de mentenanță pentru site-uri pe platforma WordPress. Cofondator al lumeaseoppc.ro și al cetd.ro. Blogger pe olivian.ro.
Pe plan personal, caut să cresc, și pentru asta merg la evenimente, fac sport și încerc să trăiesc sănătos, fac voluntariat, citesc.
Detalii despre mine pe profilul de LinkedIn: linkedin.com/in/olivian/