Mai jos, resursele SEO și PPC cele mai importante, pentru mine, din luna martie 2021.
Google to Stop Selling Ads Based on Your Specific Web Browsing – WSJ https://www.wsj.com/articles/google-to-stop-selling-ads-based-on-your-specific-web-browsing-11614780021
Citing privacy concerns, Google says it won't use technologies that track individuals across multiple websites
Good Slides Reduce Complexity – The SEO MBA https://seomba.substack.com/p/good-slides-reduce-complexity
Avoid slide-crimes with these 5 concepts for more effective presentations
A Concise Guide To Technical SEO Basics for 2021 https://hookagency.com/technical-seo-basics/
And today, we're helping our fellow nerd, Technical Ted, learn all there is to know about Technical SEO Basics.
Date de la Google: evoluția căutărilor și a comerțului online în 2020 – nwradu blog https://www.nwradu.ro/2021/03/date-google-evolutie-retail-2020/
Practic, ce zic ei în prima imagine de mai jos este că schimbările aduse de 2020 în comportamentul comercial —comerț online, plata cu cardul, livrări pentru cât mai multe produse— vor rămâne probabil alături de noi.
Cum să îți faci un blog de succes în 2021 https://smarters.ro/grow/cum-sa-iti-faci-un-blog-de-succes/
Vrei să îți faci un blog dar nu știi cum?
3 Types of Searches and How to Target Them in 2021 https://ahrefs.com/blog/types-of-search/
If you've been in the world of SEO for a while, then you'll almost certainly know about the three types of searches: navigational, transactional, and informational.
The Power User Trap — Reforge https://www.reforge.com/blog/the-power-user-trap
Knowing when, how, and what to build for them is tricky.  Teams either over-optimize for them or neglect them, ultimately killing their products: this is The Power User Trap.
Facebook, Microsoft & Google Ads Compared https://www.searchenginejournal.com/facebook-microsoft-google-ads-comparison/397091/
How do sentiment, landing page quality, and increasing ad spend impact PPC performance? Cambridge University compares Facebook, Microsoft & Google Ads.
FOMO ANNUAL SURVEY 2021 https://evensys.typeform.com/report/gM176C/9fqClF2hJOygSBnu
440 responses
Curs Instagram Ads – Cum sa te promovezi eficient pe Instagram https://www.gpec.ro/cursuri/curs-intensiv-de-instagram-ads/
Curs 100% Practic Facebook Ads & Instagram Ads – GPeC https://www.gpec.ro/cursuri/curs-practic-facebook-ads-instagram-ads/
Social Media Summit București 2021 | Facebook https://www.facebook.com/events/460011151689919
Participarea este gratuită, iar întrebările tale le poți adresa vorbitorilor conferinței chiar in timpul LIVE-ului.
https://socialmediasummitbucuresti.ro
https://www.facebook.com/events/460011151689919
How to do internal link optimisation for SEO https://sitebulb.com/resources/guides/internal-link-optimisation-for-seo/
In the fast-moving world of SEO, sometimes fundamentals get forgotten.
PPC Task Checklist For Account Success | PPC Hero https://www.ppchero.com/ppc-task-checklist-for-account-success/?cn-reloaded=1
Entire books have been devoted to the power of the checklist, and while checklist adoption may have more impact for professions like surgeons and pilots where there are actual lives on the line, digital marketers can also benefit greatly from their adoption.
A Beginner's Guide to Shopping Ads https://www.searchenginejournal.com/ppc-guide/shopping-ads/#close
Working in ecommerce paid search and want to keep up with competition? Read on and learn how to set up, manage, and optimize Shopping Ads.
"Când traversez perioade dificile, fac un pas înapoi și mă uit la lucrurile bune pe care le-am făcut până acum" | Mădălina Stănescu, fondatoare Optimized | TheWoman https://thewoman.ro/cand-traversez-perioade-dificile-fac-un-pas-inapoi-si-ma-uit-la-lucrurile-bune-pe-care-le-am-facut-pana-acum-deoarece-ele-imi-dau-incredere-pentru-a-merge-mai-departe-madalina-sta/
Mădălina Stănescu este fondatoarea Optimized, agenție specializată în campanii Pay-Per-Click și marketing. 2020 a fost un an bun pentru industria de digital, în special pentru e-Commerce, segment pe care se axează și Optimized.
Studiu Starcom România: Cum a evoluat comportamentul consumatorilor români în 2020 în raport cu mediul digital și tehnologia https://www.iqads.ro/articol/53924/studiu-starcom-romania-cum-a-evoluat-comportamentul-consumatorilor-romani-in
Starcom România lansează Tech Trends 2021, un nou studiu care analizează comportamentul consumatorilor români în raport cu mediul digital și tehnologia;
Digital Recap a ajuns la a 10-a ediţie | hoinaru.ro https://www.hoinaru.ro/2021/03/08/digital-recap-a-ajuns-la-a-10-a-editie/
Mai bine mai târziu, decât niciodată. Asta a fost deviza pentru Digital Recap 2021.
Cazare gratuită cu Google: amenințare pentru AirBNB și Booking – ComputerBlog.ro https://www.computerblog.ro/stiri/cazare-gratuita-cu-google-amenintare-pentru-airbnb-si-booking.html
Google au anunțat că de azi permite adaugarea de linkuri de rezervare pentru toate spațiile de cazare, gratuit. Presupunem că opțiunea va fi disponibilă temporar, apoi vor încerca să facă bani cumva.
Hai la SocialPedia 24 despre PPC Marketing & SEM – Sabina Cornovac Online https://www.sabinacornovac.ro/hai-la-socialpedia-24-despre-ppc-marketing-sem/
Ediția 24 a SocialPedia are loc pe 16 martie 2021, de la ora 18:30, live pe ZOOM. Speakerii acestei ediții sunt: Corina-Maria Scheianu – Digital Campaigns Manager Digital Star, Eugen Predescu – CEO Canopy, Ana-Maria Gheorghe – Creative Storyteller, și Anca Toma – Head of Digital Strategy MTH Digital.
ePlan, prima emisiune de e-commerce din România | Blog-ul GPeC https://www.gpec.ro/blog/eplan-prima-emisiune-de-e-commerce-din-romania
Începând cu luna Martie 2021, Andrei Radu (Founder & CEO GPeC) va fi gazda ePlan, prima emisiune de e-commerce din România. Aceasta va putea fi vizionată exclusiv online, pe site-ul StirileProTv.ro.
Large Google Local Search Algorithm Update Wednesday https://www.seroundtable.com/large-google-local-search-algorithm-update-31066.html
The BrightLocal tool picked up one of the the biggest updates I've seen it report in a long time or maybe even ever. It normally runs at the 2.x in terms of local pack changes but yesterday, Wednesday March 11th, it showed 6.78 out of 10 in terms of fluctuations in the local search results.
Why Mobile-Only Indexing Will Cause the Biggest SEO Shake Up of 2021 | iPullRank https://ipullrank.com/why-mobile-only-indexing-will-cause-the-biggest-seo-shake-up-of-2021
Directly from the analysis, we found a disparity between the median number of internal links being shown across the Desktop and Mobile pages.
Cum văd practicienii în marcom tendințele momentului în social media – M A N A F U * M A N A F U * https://www.manafu.ro/2021/03/social-media-trends-2021/
Am lansat în ianuarie primul FOMO Annual Online Survey, unde am invitat să participe atât abonații acestui newsletter, cât și alți profesioniști din marcom. Am primit 440 de răspunsuri care ne pot da o imagine bună a ceea ce a fost important în 2020 și ce ar trebui să urmărim în 2021.
Research: The integration of SEO and PR https://www.searchenginewatch.com/2021/03/12/research-the-integration-of-seo-and-pr/
Founder and CEO of Organic Growth, Kevin Carney surveyed 184 SEO and PR professionals to discover a detailed, research-driven status update on the integration of SEO and PR in the industry.
Google Is Retiring tCPA and tROAS Bidding Strategies | PPC Hero https://www.ppchero.com/google-is-retiring-tcpa-and-troas-bidding-strategies/
On February 23, a quiet post went live on Google's developer blog. In case you missed it, Google is retiring Target CPA and Target ROAS bidding strategies, instead layering a tCPA and tROAS threshold with Maximize Conversions and Maximize Conversions Value respectively.
Pentru texte destinate presei – rețea copywriteri.
2value | Transformăm comunicarea la nivel global https://2value.ro/
Cine poate scrie un text de presă mai bine decât un jurnalist? Înscrie-te în 2Value și poți transmite către media selectată textul companiei tale, scris chiar de către un jurnalist și agreat de tine.
Adobe Photoshop's 'Super Resolution' Made My Jaw Hit the Floor https://petapixel.com/2021/03/13/adobe-photoshops-super-resolution-made-my-jaw-hit-the-floor/
Adobe just dropped its latest software updates via the Creative Cloud and among those updates is a new feature in Adobe Camera Raw (ACR) called "Super Resolution." You can mark this day down as a major shift in the photo industry.
60% Of SEOs Say SEO Is Harder Than Five Years Ago https://www.seroundtable.com/seo-is-harder-31082.html
Aleyda Solis posted a poll on Twitter asking SEOs if SEO "easier, more difficult or as difficult as 5 years ago to achieve results/goals in the SEO processes you work on?" Over 1,000 results came in and 60% of SEOs say it is harder now to do SEO than it was five years ago.
[Branding Trends] Horia și Costin Oane: Brandurile au nevoie de dragoste. Brandurile care sunt iubite cel mai mult vor supraviețui acestei crize https://www.iqads.ro/articol/54111/branding-trends-horia-si-costin-oane-brandurile-au-nevoie-de-dragoste-brandurile
De ce au nevoie brandurile în 2021?, i-am întrebat noi pe frații Horia și Costin Oane, fondatori BroHouse, agenție cu 10 ani experiență în strategie de brand și design.
Program gratuit eComMasters https://ecommasters.ro/
Program online GRATUIT 24 – 30 martie
Afla pasii pe care ii ai de facut pentru a construi corect Afacerea ta eCommerce
Google My Business releases tool to manage your reviews https://searchengineland.com/google-my-business-manage-your-reviews-tool-346936
Previously, there was no real way to see the status of reviews you submitted for a takedown in an organized fashion
Wikipedia Is Finally Asking Big Tech to Pay Up | WIRED https://www.wired.com/story/wikipedia-finally-asking-big-tech-to-pay-up/
The Big Four all lean on the encyclopedia at no cost. With the launch of Wikimedia Enterprise, the volunteer project will change that—and possibly itself too.
Angajăm Manager de Proiect – Marketing Online – SEO 365 https://seo365.ro/angajam-digital-marketing-strategist/
Căutăm un Digital Marketing Strategist cu bune abilități organizatorice și de comunicare, cu experiență de lucru în marketing și o pasiune pentru strategii care funcționează!
The 10 Most Important PPC KPIs You Should Be Tracking https://www.searchenginejournal.com/ppc-guide/most-important-ppc-kpis/
PPC campaigns come in all shapes and sizes, so it's important to report on the performance indicators that make sense. Here are 10 PPC KPIs to use.
Cum optimizăm Titlurile și Imaginile în Google Shopping Ads – Gun Media : Gun Media https://www.gun.ro/cum-optimizam-titlurile-si-imaginile-in-google-shopping-ads/
Procesul de creare al campaniilor de tip Shopping este rapid, însă succesul acestora depinde în primul rand de calitatea feed-ului de produse iar ceea ce vede utilizatorul și influențează practic prima interacțiune sunt: imaginea – titlul – prețul.
What is Semantic SEO? – Go Fish Digital https://gofishdigital.com/what-is-semantic-seo/
Semantic SEO is different from SEO. It focuses on real-world objects, or entities made up of things such as people, places, and things (such as ideas and concepts.)
Why Substack writers are mad about money Substack is paying out – Vox https://www.vox.com/recode/22338802/substack-pro-newsletter-controversy-jude-doyle
The newsletter startup's new controversy, explained.
In 2020, Two Thirds of Google Searches Ended Without a Click | SparkToro https://sparktoro.com/blog/in-2020-two-thirds-of-google-searches-ended-without-a-click/
From January to December, 2020, 64.82% of searches on Google (desktop and mobile combined) ended in the search results without clicking to another web property.
SimilarWeb & Rand Fishkin: the Evolution of Search https://www.similarweb.com/corp/webinars/the-evolution-of-search/
In this live webinar hosted on March 31st at 1 PM EST with Rand Fishkin you'll get an inside look at what Google has been up in the world of search.
Reduceri – Guvernul pregătește atacul împotriva falselor… | PROFIT.ro https://www.profit.ro/povesti-cu-profit/retail/ultima-ora-guvernul-pregateste-atacul-impotriva-falselor-reduceri-de-preturi-comerciantii-obligati-sa-afiseze-si-un-anumit-pret-in-cazul-reducerilor-cresc-si-amenzile-20071707
Orice anunț de reducere a prețului unui produs va trebui să indice clar și prețul aplicat anterior de comerciant, dar nu oricare, ci pe cel din ultimele 30 de zile înainte de data aplicării reducerii, respectiv din ultimele 10 zile în cazul produselor perisabile, indică date analizate de Profit.ro.
UX Essential Training – Digital Edition https://www.uxproject.agency/uxet-online-training
Ești designer, product owner sau antreprenor și vrei să înțelegi mai bine nevoile utilizatorilor tăi? Învață despre tehnici și practici de User Experience Design ce îți vor transformă modul de lucru.
Ce ne facem, dom'le, cu influencerii astia? Carte Cristian China-Birta https://www.gomag.ro/blog/ce-ne-facem-domle-cu-influencerii-astia-lansare-de-carte-cu-cristian-china-birta/
Cristian China-Birta a lansat cartea Ce ne facem, dom'le, cu influencerii astia? in martie 2020.
Despre lansare, influenceri si alte mari "ispravi" am discutat intr-un live pe Gomag, pe care il poti revedea mai jos.
Zuckerberg: Facebook may be stronger after Apple privacy changes https://www.cnbc.com/2021/03/18/zuckerberg-facebook-may-be-in-stronger-position-after-apple-ios-14.html
Facebook CEO Mark Zuckerberg on Thursday said he is confident the social media company "will be able to manage through" Apple's upcoming privacy changes.
How to Spot SEO Myths: 20 Common SEO Myths, Debunked https://www.searchenginejournal.com/seo-101/seo-myths/
Here are 20 SEO myths that have been debunked over and over again, but still persist no matter how hard SEO experts try.
De la rețele sociale la rețele culturale | Formare Culturală https://formareculturala.ro/de-la-retele-sociale-la-retele-culturale/
sâmbătă – 10.04 // 10.00-17.00
De la rețele sociale la rețele culturale
Invitatie webinar MarketingManager.ro, editia 17, 23 martie – MarketingManager.ro https://www.marketingmanager.ro/invitatie-webinar-marketingmanager-23-martie/
Webinar on Microsoft Teams | Marți, 23 martie, ora 4.30 pm
Strategie pentru social media (workbook interactiv) – Social Smarts https://socialsmarts.ro/produs/strategie-social-media-workbook
Reducerea este activă până la data de 31 martie 2021 (inclusiv).
GoMag: Astazi, 23 martie, de la ora 17:30, ne vedem pe YouTube Gomag impreuna cu Elena Gheorghe de la PayU. Povestim despre cum a crescut piata de eCommerce, care este comportamentul romanilor privind platile online si care sunt recomandarile pentru 2021.
https://www.youtube.com/watch?v=LA3EtKZlB9A
KPMG: UK travel sector trends 2021 | Re:signal https://resignal.com/blog/kpmg-uk-travel-sector-trends-2021/
In order to assess the impact and find out what is likely to happen later this year, I spoke with Will Hawkley (Associate Partner, Global Head of Leisure & Hospitality at KPMG), recorded in March 2021.
Peste 1200 de burse Google, disponibile pentru români, să urmeze cursuri IT https://www.startupcafe.ro/idei-antreprenori/cursuri-it-burse-google-romania.htm
Românii au posibilitatea să urmeze cursuri IT, prin intermediul a 1.255 de burse oferite de Google, a informat, miercuri, compania americană într-un comunicat transmis StartupCafe.ro.
Unstoppable Digital Week https://unstoppabledigital.eu/
12 – 16 Aprilie, online, via Zoom
Certificate de rezidență fiscală 2021 de la Google, Facebook, LinkedIn și alții – Netlogiq https://www.netlogiq.ro/blog/certificate-de-rezidenta-fiscala-2021-de-la-google-facebook-linkedin-si-altii/
Ca și în anii anteriori, am obținut o parte dintre certificatele de rezidență fiscală valabile pentru anul 2021. Această listă este work in progress – vom mai adăuga certificate la ea pe măsură ce le obținem.
Gomag pregateste lansarea GoFunnel, un nou joc de societate pentru antreprenorii din eCommerce – ECOMpedia https://ecompedia.ro/gomag-pregateste-lansarea-gofunnel-un-nou-joc-de-societate-pentru-antreprenorii-din-ecommerce/
GoFunnel este un joc de societate gandit de catre echipa Gomag, bazat pe principiul funnel de vanzari. GoFunnel recreeaza experienta unui antreprenor in eCommerce, de la atragerea clientilor, pana la ghidarea lor catre conversie.
Google's current FLoC tests aren't GDPR compliant https://searchengineland.com/googles-current-floc-tests-arent-gdpr-compliant-347168
Questions about whether a browser assigning users into cohorts counts as a use of personal data, without consent, may be a privacy violation.
De ce dublarea bugetului nu înseamnă dublarea vânzărilor? • Blog Digital https://blogdigital.ro/de-ce-dublarea-bugetului-de-marketing-nu-inseamna-dublarea-vanzarilor/
De ce dublarea bugetului de marketing nu înseamnă dublarea vânzărilor? Legea randamentelor diminuate (sau legea utilității marginale), cunoscută în general ca și "law of diminishing returns", este un principiu economic care afirmă următoarele: pe măsură ce o investiție într-o anumită zonă crește, rata profitului din această investiție, după un anumit punct, nu mai poate continua să crească, dacă restul variabilelor rămân constante.
3 Factori de Clasare SEO de care NU vorbeste NIMENI! https://www.seocupcake.ro/factori-clasare-seo/
Astazi abordam un subiect pe care nimeni din Romania, in materie de SEO, nu l-a abordat pana acum! Esti curios sa vezi despre ce e vorba? Hai sa incepem!
Curs 100% Practic Facebook Ads & Instagram Ads – GPeC https://www.gpec.ro/cursuri/curs-practic-facebook-ads-instagram-ads/
Curs Intensiv de Google Ads: Search, Shopping, Display & Youtube https://www.gpec.ro/cursuri/curs-intensiv-de-google-ads-search-shopping-display-youtube/
Curs social media cu impact
https://www.facebook.com/photo/?fbid=4285539214823399&set=a.436954939681865
eMAG Academy, școala care te învață ABC-ul online-ului: peste 400 materiale de e-learning și 1600 de minute de informație video https://www.startupcafe.ro/afaceri/emag-academy-selleri-emag-informatii-pentru-antreprenori.htm
Platforma eMAG Academy este o bibliotecă virtuală adresată sellerilor eMAG, în care pot găsi materiale tip imagini, text și video, structurate pe cele mai relevante zone de afacere din platforma eMAG Marketplace.
The Dawn of New Advertising Era – Post 3rd Party Cookies Actions and Solutions  Meeting Registration – Zoom https://us02web.zoom.us/meeting/register/tZMtdO2trTwvH9dXHl0DWLyeGBeBQgFk2oMP
Mar 30, 2021 10:30 AM in Bucharest
Microsoft proposes method to automatically submit URLs from WordPress to search engines https://searchengineland.com/microsoft-proposes-method-to-automatically-submit-urls-from-wordpress-to-search-engines-347265
Microsoft wants to build into the core of WordPress the ability to automatically push new and updated URLs to Bing and other search engines.
Google Supports New Schema Markup For Education Sites https://www.searchenginejournal.com/google-supports-new-schema-markup-for-education-sites/400273/
Education sites can use a new type of structured data markup to become eligible for rich results in Google Search.
Why You Should Think Twice About Activating GMB Messaging – Local University https://localu.org/why-you-should-think-twice-about-activating-gmb-messaging/
Similar to Sherry, after submitting a quote to a lawn care business, I was prompted to send my quote to 2 other competitors in their area.
Apel pentru voluntari/ Call for volunteers – WordPress Bucharest Meetup https://wprobu.com/apel-pentru-voluntari-call-for-volunteers/
Vrem să continuăm această tradiție și să legăm multe relații faine, drept urmare, grupul  WordPress Bucharest Meetup anunță un nou apel pentru voluntari pentru a forma o echipa care să ajute cu organizarea și să asigure bună continuitate și creștere a comunității.
202 Top SEO Experts You Should Be Following https://www.searchenginejournal.com/seo-101/seo-experts/
Want to learn more about search engine optimization? Then you should learn from the top SEO experts. Here are 202 brilliant ones to follow.
Google Display Network Best Practices In A First-Party Cookie World | PPC Hero https://www.ppchero.com/google-display-network-best-practices-in-a-first-party-cookie-world/
With first-party data becoming more relevant and third-party cookies becoming a thing of the past, this leaves marketers questioning, how can I best prepare?
Top 500 UK Ecommerce Sites – Speed Performance & Core Web Vitals – Ecommerce Guide https://ecommerceguide.com/guides/top-500-uk-ecommerce-sites-speed-performance-core-web-vitals/
Here is a table of the top 500 UK retail brands, their Visits per month, Domain Ranking, the number of C Class links each has, their page speed performance and speed scores, and importantly, their 'Core Web Vitals' scores.
Ranked: The 50 Most Visited Websites in the World https://www.visualcapitalist.com/the-50-most-visited-websites-in-the-world/
If you spend any time online, it's likely you're familiar with some of the world's most visited websites. On today's internet, a handful of giants have unmatched dominance.
Here's What Happens Every Minute on the Internet in 2020 https://www.visualcapitalist.com/every-minute-internet-2020/
This powerful visual from Domo helps capture what happens each minute in today's hyper-connected internet era, and it's actually the eighth edition produced since the year 2012.
Curs Product Management | Cursuri marketing| Institutul de Marketing https://institutuldemarketing.ro/curs-product-management/
Cursul de management al produselor se adresează tuturor celor implicați în procese și decizii legate de creare, dezvoltare, lansare și management de produs, de la brand manageri, coordonatori sau manageri de marketing la responsabili de dezvoltare sau achiziții, proprietarilor de afaceri din diverse domenii, de la start-up-uri la companii mari.
Bucharest Tech Week https://www.techweek.ro/
eMag are un nou director general (CEO), în locul lui Iulian Stanciu https://www.startupcafe.ro/afaceri/emag-director-ceo-stanciu.htm
Astfel, Tudor Manea preia rolul de CEO de la Iulian Stanciu, care devine Președinte Executiv eMAG.
tina@hey.com on Twitter: "Asking for a friend: What's currently your favorite branding agency?" / Twitter https://twitter.com/swissmiss/status/1375126583481135110
Cum se scrie un email – dorinlazar.ro https://dorinlazar.ro/cum-se-scrie-un-email/
De departe una din cele mai dificile treburi pe care un om le poate face în epoca modernă este să scrie un e-mail.
LSI Keywords: What are They and What to Use Instead https://www.advancedwebranking.com/blog/lsi-keywords/
LSI keywords is a concept that has become immensely popular with SEOs over recent years. So much so that the term has almost become synonymous with semantics.
Atacul clonelor lui Șoșoacă https://pressone.ro/atacul-clonelor-lui-sosoaca
[…] sunt create la finalul anului trecut sau începutul acestui an, sunt administrate din afara României și amplifică în mod artificial prezența Dianei Iovanovici Șoșoacă pe rețeaua socială.
Google Does Not Measure Title Tags By Pixels https://www.seroundtable.com/google-title-tags-by-pixels-no-31165.html
So no, Google does not measure your title tags by pixels.
Răzvan Cojan: portret de Maverick | Blogul Mavericks https://mavericks.ro/blog/razvan-cojan-portret-de-maverick/
L-am luat la întrebări pentru voi pe Răzvan, un pasionat de muzică și un team leader dedicat în echipa Mavericks și-am aflat multe lucruri interesante.
LinkedIn Users Can Add An Intro Video to Their Profile https://www.searchenginejournal.com/linkedin-users-can-add-an-intro-video-to-their-profile/401046/
LinkedIn users can now enhance their profiles with intro videos and utilize a brand new Creator mode.
Best Marketing 2021 | Facebook https://www.facebook.com/events/171172728159131/
Evenimentul este gratuit, așa că vă invităm să bifați butonul de "Join" și ne vedem pe 28 aprilie.
𝐏𝐑𝐎𝐔𝐃 𝐏𝐀𝐑𝐓𝐍𝐄𝐑𝐒: #𝐕𝐨𝐝𝐚𝐟𝐨𝐧𝐞 #𝐂𝐚𝐫𝐥𝐬𝐛𝐞𝐫𝐠 #𝐏𝐡𝐢𝐥𝐢𝐩𝐌𝐨𝐫𝐫𝐢𝐬𝐑𝐨𝐦𝐚𝐧𝐢𝐚 #𝐌𝐚𝐬𝐭𝐞𝐫𝐜𝐚𝐫𝐝 #𝐁𝐚𝐧𝐜𝐚𝐓𝐫𝐚𝐧𝐬𝐢𝐥𝐯𝐚𝐧𝐢𝐚
𝐏𝐀𝐑𝐓𝐍𝐄𝐑𝐒: #𝐂𝐚𝐫𝐨𝐥𝐢 #𝐌𝐚𝐫𝐞𝐬𝐢 #𝐒𝐤𝐨𝐝𝐚
DWF & Dr.Max câștigă premiul "Campania anului în domeniul medical" la European Content Awards 2021 – DWF https://dwf.ro/blog/dwf-dr-max-castiga-premiul-campania-anului-in-domeniul-medical-la-european-content-awards-2021/
DWF, singura agenție de digital marketing din România premiată la European Content Awards 2021
World of Digital Summit | Facebook https://www.facebook.com/events/292665615621232/
Trei zile de conferință, în perioada 5-7 aprilie, de la 11.00 la 14.00, pe pagina de Facebook World of Digital!
Google Knowledge Panels Can Show Competitors https://www.seroundtable.com/google-knowledge-panels-competitors-alternatives-31182.html
But then all of a sudden, Google decides to show "alternatives" or competitors right in your knowledge panel.
Why People Share: The Psychology Behind "Going Viral" https://www.nfx.com/post/why-people-share/
What I've learned is that the foundation of viral growth is rooted in motivational psychology and language.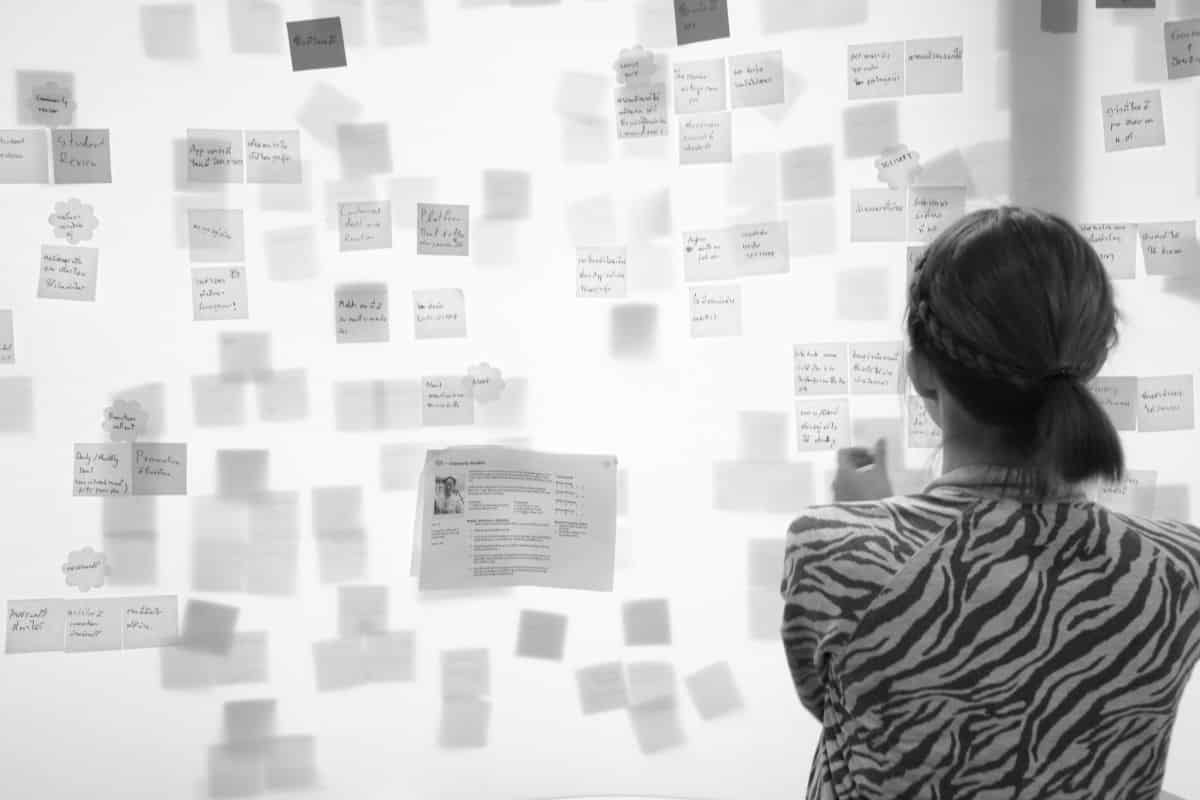 Partajează pe WhatsApp
Sunt două tipuri de știri - de top (cele mai importante știri, care au fost publicate pe rețelele sociale) și "obișnuite" - cam tot ce citim noi pe tema SEO/PPC (și online marketing, în general).
Dacă doriți să citiți pe viitor astfel de știri, vă puteți abona la
newsletter
sau la
feedul RSS
.
Vedeți
această resursă (Lucrul cu 100 de taburi pe Olivian.ro)
pentru detalii despre cum să lucrați cu multe taburi în același timp.
Am creat un
Grup Google
dedicat pentru a citi știri SEO mai rapid.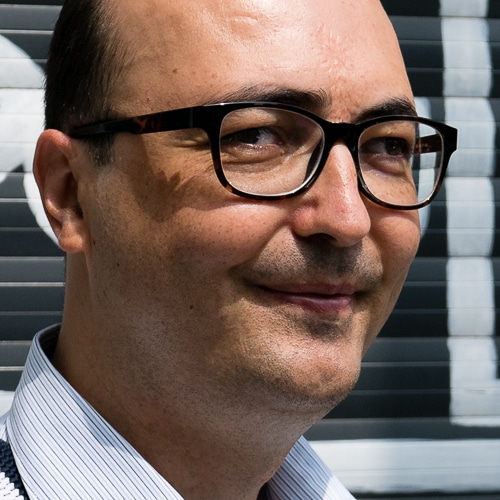 Pe plan profesional, mă ocup de audituri de site-uri pe partea de SEO și UX (SEO – optimizare pentru motoarele de căutare / UX – uzabilitate – experiența vizitatorilor), și realizez / mă ocup de mentenanță pentru site-uri pe platforma WordPress. Cofondator al lumeaseoppc.ro și al cetd.ro. Blogger pe olivian.ro.
Pe plan personal, caut să cresc, și pentru asta merg la evenimente, fac sport și încerc să trăiesc sănătos, fac voluntariat, citesc.
Detalii despre mine pe profilul de LinkedIn: linkedin.com/in/olivian/