Mai jos, resursele SEO cele mai importante, pentru noi, din luna februarie 2022.
Ce este rata de conversie, cum se calculează | AdSymphony https://adsymphony.ro/blog/ce-este-rata-de-conversie-cum-se-calculeaza-si-cum-poate-fi-optimizata-prin-metode-seo/
Rata de conversie (Conversion Rate Optimization – CRO) înregistrează procentul de useri care au îndeplinit o acțiune dorită, de aceea, ea reprezintă principalul indicator care măsoară indicatorul unei campanii derulate în mediul online. Rata de conversie este, de fapt, un raport dintre numărul celor care îndeplinesc acea acțiune dorită (cum ar fi un click pe un ad) și numărul total al audienței unei campanii.
Ce înseamnă performance marketing și cum ajută magazinele online. Strategiile prezentate de Cătălin Macovei- Moloso Limitless – Stirileprotv.ro https://stirileprotv.ro/stiri/eplan/ce-inseamna-performance-marketing-si-cum-ajuta-magazinele-online-strategiile-prezentate-de-catalin-macovei-moloso-limitless.html
Cătălin Macovei este cofondatorul Moloso Limitless, una din agențiile de performance marketing de top din România.
Startarium – Evenimente antreprenori 2022 | Evenimente de adăugat în agendă în prima parte a anului https://startarium.ro/articol/evenimente-antreprenori-2022
Salvează acest articol și întoarce-te oricând pentru updates la zi. Aici găsești atât evenimentele deschise, cât și cele care se vor anunța în curând. Online și offline, de la networking pur pentru startupuri, la conferințe despre tech&IT, employer branding sau marketing, organizează-ți din timp calendarul pentru 2022.
Complete checklist for planning your cross-border in 2022! by GoGlobal Ecommerce – Cross-Border E-commerce Magazine https://cross-border-magazine.com/planning-your-cross-border-strategy/
Online sales in Europe have been growing steadily in recent years, a trend that is likely to continue into 2022. According to eMarketer's survey, total e-commerce sales will be $5 trillion in 2022 –  $1 trillion more than in 2020 –  rising to $6 trillion by 2024. These staggering numbers are enough to explain why more and more sellers are starting cross-border e-commerce projects.
Experiment #1 – Site de nișă marketing afiliat, ziua 0 – Afiliatti.ro https://afiliatti.ro/experiment-1-site-de-nisa-ziua-0/
Pornesc un site nou de afiliere și îmi justific toate alegerile făcute.
70 Blogging Statistics for 2022 https://ahrefs.com/blog/blogging-statistics/
Are you curious about the state of blogging in 2022? Then look no further.
SocialPedia 34 – SocialPedia https://socialpedia.ro/socialpedia-34/
Te așteptăm pe 15 februarie, la ora 18:30, online, pe Zoom, pentru o ediție despre o ediție despre planificare și organizare, pentru a reuși să fim mai eficienți la job și în viață. După ce am luat o binemeritată pauză în luna ianuarie și am supraviețuit celebrelor Blue Monday și Ditch New Year's Resolutions Day, revenim în forță.
Raluca Radu, MTH Digital: 8 tendințe în digital marketing care vor avea impact major în 2022 https://www.iqads.ro/articol/58241/raluca-radu-mth-digital-8-tendinte-in-digital-marketing-care-vor-avea-impact
În cele ce urmează, am analizat situația de pe piața de e-commerce și digital din România ținând cont de principalele cifre de piață și am tras câteva concluzii cu privire la preocupările de bază ce ar trebui să ocupe un loc în strategia noastră de digital marketing în 2022.
Google Study: 90% Of Customers Will Share Their Email For An Incentive https://www.searchenginejournal.com/google-study-90-of-customers-will-share-their-email-for-an-incentive/435661/
Most customers are willing to share their email address with a business for small incentives, like discounts or free samples.
Job disponibil: SEO Specialist @ Kooperativa 2.0 https://kooperativa.ro/cariere/seo-specialist/
Căutăm un pasionat de SEO care vrea să facă parte din una dintre cele mai frumoase echipe pasionate de online și Digital Marketing
Liber de marketing – Masterclass pentru antreprenori și manageri https://onlinemastery.ro/liber/
Fie că manageriezi o echipă de marketing, fie că faci parte din echipă sau ai agenții și freelanceri colaboratori, am creat pentru tine un masterclass de marketing management care te ajută să fii în controlul acțiunilor de marketing cu mai mare eficiență și mai puțin stres.
(16 Februarie – 13 Aprilie)
Mavericks. The Agency – Posts | Facebook https://www.facebook.com/MavericksTheAgency/posts/2847545985554675
📣 Ne căutăm coleg/colegă cu experiență pentru echipa din București! Scrie-ne intenția ta la adresele din postare. Nu este nevoie de CV! Haide să ne cunoaștem la o poveste deschisă. 🚀 ARE YOU IN?
#MavericksTeam #PerformanceMediaJOB
spakhm.eth on Twitter: "For some searches literally the whole screen!! on google is now ads. https://t.co/RbEg9oDjdG" / Twitter https://twitter.com/spakhm/status/1489480845979095040
How to Explain the 'Metaverse' to Your Grandparents | by Aaron Frank | Jan, 2022 | Medium https://medium.com/@aaronDfrank/how-to-explain-the-metaverse-to-your-grandparents-b6f6acae17ed
And by grandparents I mean MBA classmates who keep asking me what it is
Instagram's chronological feed is back | TechCrunch https://techcrunch.com/2022/01/05/instagram-chronological-feed/
In a tweet Wednesday, Instagram head Adam Mosseri announced that the platform is rolling out some big changes to the way the core feed experience works, letting users choose between three different feeds. Two new options, Favorites and Following, sort content chronologically, while a third "home" option offers the algorithmically sorted feed we have now.
Straight to Spam https://straight2spam.xyz/
Love emails but hate people? Don't want someone 🤡 at your party 🥳 but have to invite them 🤢 cause your mom 💁‍♀️ made you? Trust Straight 2 Spam to send your v important email 📧 straight to their spam 🗑
Ce Unelte de SEO Folosesc la un Site de Marketing Afiliat? https://afiliatti.ro/ce-unelte-de-seo-folosesc-la-un-site-de-marketing-afiliat/
Vei fi surprins de ce tool-uri de SEO folosesc pentru site-urile mele de afiliere.
32 Valentine's Day Marketing Ideas Your Customers Will Love https://www.wordstream.com/blog/ws/2021/01/25/valentines-day-marketing-ideas
If you're like most business owners, you're constantly looking for ways to engage your existing and potential customers. Valentine's Day is the perfect holiday to reach out to your customers, even if your business isn't directly related to the industries that usually benefit from this holiday.
PR & Communication Summit – Homepage https://prsummit.ro/
Intr-un domeniu in continua schimbare precum cel al relatiilor publice, cunostintele necesare pentru a fi cu un pas inaintea concurentei nu doar ca evolueaza, ci devin mai numeroase. PR & Communication Summit aduce la final de martie cele mai noi tendinte si perspective in comunicare in cea mai mare intalnire a practicienilor din domeniu. Te asteptam sa descoperi cele mai relevante idei, solutii concrete si studii de caz creative intr-o zi de conferinta.
Copywriter: ce înseamnă, cu cât este plătit și cum poți deveni unul https://smarters.ro/grow/ce-inseamna-sa-fii-copywriter/
"Pe vremuri" existau relativ puțini marketeri și erau foarte specializați. Dar pe măsură ce trece timpul, internetul și social media au oferit tuturor utilizatorilor opțiunea de a face reclame… iar asta înseamnă că unele meserii (cum este cazul copywritingului) au ajuns să aibă o cerere uriașă.
ABM Business Growth Online Bootcamp: Digital Marketing and Sales Funnel Automation | Facebook https://www.facebook.com/events/980372262560688/
ABM is the most effective sales and marketing strategy for 87% of B2Bs. Learn how to grow your company with this 100% certified online course.
Digital Account Manager | Digital Atelier Studio | LinkedIn https://www.linkedin.com/jobs/view/808032/
Căutăm un manager de cont pentru digital media care să se alăture echipei noastre de client service și să participe la a schimbă viață businessurilor din România. Suntem o agenție cotată în Top 10 în topul Forbes al agențiilor digitale ce îmbină achiziția de media digitală cu campaniile de performance și social media, pentru a oferi servicii 360 digital media.
Google Search Console URL Inspection API Dashboard [by lazarinastoy.com] https://datastudio.google.com/embed/u/0/reporting/015008f1-9f50-42b1-b8e8-6ddfd81ccc10/page/ig7kC
Profilul Cetățeanului Digital Român (2021) https://www.manafu.ro/2022/02/profilul-cetateanului-digital-roman-2021/
Anul trecut, am creat profilul cetățeanului digital român, pornind de la un important raport digital anual, lansat de We Are Social și Hootsuite. Duc mai departe ideea și anul acesta, cu aceleași surse, și, în mare, urmărind aceleași informații, valabile la nivelul lunii decembrie 2021.
Google CTR Stats – Changes Report for Q4 2021 https://www.advancedwebranking.com/blog/ctr-google-2021-q4/
And since the data for the entire 2021 is now available, let's have a glance at the Year over Year changes by comparing the average CTR values for each position in 2021 vs. the ones in 2020.
Google account hacks dropped by half after pushing two-step authentication by default – The Verge https://www.theverge.com/2022/2/8/22923618/google-account-hacks-dropped-half-two-step-authentication
The results support an ongoing project to boost enrollment for additional security measures
Senior Google Analytics Specialist | Upswing – agentie SEO si Content Marketing | LinkedIn https://www.linkedin.com/jobs/view/2912378329/
Now, for the first time, we're ready to bring on board someone to help us advancing our mission. We're looking for our first Senior Marketing Data & Analytics Specialist to help us level up the game for some of the well known brands on the Romanian market, such as: Brico Dépôt, Regina Maria, Mega Image, Banca Transilvania, OLX Group.
Logo Redesigns — Kapwing https://www.kapwing.com/logo-redesigns
Scroll on for a closer look at each brand logo.
Românii, toleranți față de cookie-urile de pe site-uri https://www.startupcafe.ro/marketing/romani-toleranti-cookie-site.htm
Numai 12% dintre românii care intră pe net utilizează un tool care limitează posibilitățile site-urilor de a le observa comportamentul online. La acest capitol suntem pe ultimul loc în UE, alături de vecinii bulgari și de letoni, potrivit clasamentului Eurostat pe anul 2021.
SEO Experiments – 28 ideas to move stuck rankings https://seotesting.com/blog/seo-experiments
We have come up with a list of on-page SEO experiments and things to try, that might make the difference and get your page into the top 10 results.
România, pe locul 2 după Germania: la cheltuiala cu propaganda politică plătită pe Google https://cursdeguvernare.ro/romania-pe-locul-2-dupa-germania-la-cheltuiala-cu-propaganda-publicitate-politica-platita-pe-google.html
Partidele și politicienii din România au plătit Google, YouTube și partenerilor acestora 2.832.900 euro pentru publicitate politică în ultimii 2 ani și jumătate – țara noastră adjudecându-și poziția a doua în UE, după Germania.
Școala de Iarnă de E-Commerce & Digital Marketing GPeC https://www.gpec.ro/scoala-de-iarna-gpec/#inscriere
319€ + TVA / persoană
Preț cu TVA: 379,61 €
OFERTA LAST MINUTE VALABILĂ PÂNĂ PE 14 FEBRUARIE, ORA 23:59
8 tendințe în digital marketing care vor avea impact în 2022 https://www.retail.ro/articole/opinii/8-tendinte-in-digital-marketing-care-vor-avea-impact-major-in-2022-6016.html
La fiecare început de an, atunci când ne construim strategia generală de marketing online și ne planificăm bugetul, ne gândim cum să implementăm principalele tendințe de dezvoltare din domeniu, cu focus pe rezultate, cifre și pe atragerea unui public țintă cât mai relevant.
Analiză MOCAPP: Trenduri 2022 în piața de Influencer Marketing https://www.iqads.ro/articol/58212/mocapp-trenduri-2022-influencer-marketing
MOCAPP, cea mai utilizată platformă de Influencer Marketing din România, a realizat o analiză a principalelor 7 tendințe care vor marca piața în anul 2022.
Românii în social media (2021) https://www.manafu.ro/2022/02/romanii-in-social-media-2021/
Social media își continuă ascensiunea la nivel mondial și în România deopotrivă. Cred că o simțim cu toții. Am fost în ultmii doi ani mai prezenți și mai conectați pe rețelele sociale. Ne-o arată și raportul global compilat de We Are Social și Hootsuite, ce oferă o imagine de ansamblu a evoluției Internetului, social media și comerțului online în peste 40 țări din lume.
ARMO a publicat Ghidul de bune practici dedicat platformelor de comerț electronic – ARMO https://www.armo.org.ro/stiri-ecommerce/armo-a-publicat-ghidul-de-bune-practici-dedicat-platformelor-de-comert-electronic/
Asociatia Română a Magazinelor Online (ARMO) a publicat pe pagina sa de internet un Ghid de bune practici dedicat celor care operează, sau care doresc să își înființeze, platforme de comerț electronic.
The Most Valuable Digital Marketing Skills to Have on Your LinkedIn Profile This Year https://www.linkedin.com/business/marketing/blog/trends-tips/the-most-valuable-skills-to-have-on-your-linkedin-profile-this-year
Which skills do you need to highlight to get ahead in marketing today? Which are most likely to spark interest from recruiters, advance your career, or trigger competition for your services?
19 PPC Influencers You Need to Follow in 2022 (& Their Best Advice) | WordStream https://www.wordstream.com/blog/ws/2022/02/08/ppc-influencers
I'll admit, the PPC grind can get lonely, whether you're trucking along in the rhythm, or in a rut—staring at your screen trying to come up with ideas.
Is SEO Worth It? – by Tom Critchlow – The SEO MBA https://seomba.substack.com/p/is-seo-worth-it
Why the SEO industry needs to get better at understanding both the cost and return of SEO work
3 aspecte tehnice Big Bear și cum le poți folosi în avantajul tău https://ro.2performant.com/blog/3-aspecte-tehnice-big-bear/
Platforma 2Performant oferă acum, pe lângă sistemul de tracking clasic și cel pentru aplicații mobile (in-app tracking), un nou sistem de atribuire a conversiilor care se bazează exclusiv pe 1st party cookies, Big Bear.
#seozraz webinar: How to survive Google algorithm updates | Facebook https://www.facebook.com/events/1258421844647071/
Barry Schwartz is the founder of the Search Engine Roundtable and has covered search for over 18 years. Barry is also the News Editor at Search Engine Land. With 160K+ followers on Twitter, Barry is one of the most influential search geeks out there.
Căutăm Social Media Manager – Urania Cremene https://uraniacremene.ro/recrutam-social-media-manager/
Numele meu este Urania Cremene, autoarea programului All About Parenting, și dacă ești un Social Media Manager cu experiență, care a mai creat strategii de succes pentru un brand în Social Media, care iubește copiii și ar vrea să lucreze alături de 70 de oameni extraordinari pentru educarea unei noi generații de părinți, atunci acest mesaj este pentru tine.
Making PPC and SEO Work Together | ZATO Marketing https://zatomarketing.com/blog/making-ppc-and-seo-work-together
Okay, so you have a PPC team and you have an SEO team. Both are invested in ensuring their channel is successful, but how do you get them to work together? In this article we'll look at some tactics for using SEO and SEM to help one another.
Don't Contribute Anything Relevant in Web Forums Like Reddit https://karl-voit.at/2020/10/23/avoid-web-forums/
If you're, for example, contributing to a reddit thread about something which is irrelevant or anything with only a short-term relevance, this article does not apply to you right now.
Instagram now lets you send private Story likes | Engadget https://www.engadget.com/instagram-private-story-likes-201509670.html
It's a feature designed to clean up your DM inbox.
How engineers will reconnect Tonga's broken internet cable https://graphics.reuters.com/TONGA-VOLCANO/znpnejbjovl/
How engineers will repair the undersea communications cable severed by the recent volcanic eruption
Google Says More Content Does Not Mean More Traffic https://www.seroundtable.com/google-more-content-more-traffic-32921.html
Google's John Mueller said on Twitter "more content definitely does not mean more traffic." Meaning, writing more content does not always translate to more traffic, espesially from Google Search.
PayU şi eMag, parte din grupul Prosus, lansează un wallet prin care clienţii eMag au acces online la plata în 4 rate sau după 30 de zile. Fiecare tranzacţie cu plata în 4 rate are un cost de aprobare https://www.zf.ro/business-hi-tech/payu-si-emag-parte-din-grupul-prosus-lanseaza-un-wallet-prin-care-20528431
Procesatorul de plăţi PayU şi retailerul online eMAG, parte a acelauiaşi grup – Prosus, au lansat pe piaţa locală, un wallet online prin care clienţii eMAG care au cardurile salvate în platformă au acces la o soluţie de creditare care le permite să achite produsele fie în patru rate, fie după o perioadă de 30 de zile.
Sr SEO Specialist | ING Romania | LinkedIn https://www.linkedin.com/jobs/view/2923957343/
We are seeking a talented SEO specialist to manage all analysis, optimization, testing and implementation of SEO tactics. Your main responsibility is to increase the ranking and authority of the official ING Romania website while being responsible of the SEO strategy across business lines.
Migrare Site: Pasii Corecti Ai Unei Schimbari De Platforma – Moloso https://moloso.ro/blog/migrare-site/
Sunt necesare in functie de punctul in care esti cu business-ul tau. Migrarea apare natural in timp din mai multe motive. Schimbarea de URL-uri, schimbarea de platforma este cea mai riscanta mutare pe care un business o poate face pentru SEO. In ultima vreme am avut parte de mai multe migrari SEO si am hotarat sa scriem si un articol despre acest proces.
What Your Marketing Needs is a Bad Guy – SparkToro https://sparktoro.com/blog/what-your-marketing-needs-is-a-bad-guy/
If you're a big brand, already established, conservative in your ways and happy with your performance, this advice isn't for you. But, if you're a startup, an underdog, a challenger, you need to hear this.
Gun Media împlinește 9 ani de activitate – Gun Media : Gun Media https://www.gun.ro/9-ani-de-gun-media/#
În februarie 2013 lua naștere ceea ce astăzi numim cu bucurie Gun Media. S-au împlinit 9 ani de când acest vis a devenit realitate. 9 ani cu bune și cu rele, cu momente memorabile, oameni faini și obiective îndeplinite.
Improve PageSpeed with 2x a single line of CSS | Erwin Hofman https://www.erwinhofman.com/blog/improve-pagespeed-with-a-single-line-of-css/
It's not often that you can improve your PageSpeed with a single line of CSS. But this time, I've waited long enough to be able to share two separa­te CSS lines of code that will improve pagespeed and performance.
10 Ways to Beat Google Title Rewrites, Backed by Data https://zyppy.com/seo/title-tags/beat-google-title-rewrites/
Google's practice of rewriting page titles for display in search results—which they call "title links"—is nothing new. They started doing this nearly ten years ago but recently became much more aggressive.
Formular de înscriere la Webinarul "Cum să ai un site care să-ți aducă clienți" https://docs.google.com/forms/d/e/1FAIpQLSeESJ1rWNFncGxMAg9_rIS-r180_jWi2eAmtjwu4AMKXyfs7Q/viewform?nzm_re=532487675-f62c4b9bcd5d952f10a6581a70dbd64e-940109
Iată despre ce o să vorbim la webinar:
Clientul nu te găsește. De ce?
3 greșeli pentru care ies clienții în primele 30 de secunde de pe site
Cele 3 secrete pentru care site-ul tău, deși are trafic, nu convertește
Top 5 social media marketing trends for 2022 | Smart Insights https://www.smartinsights.com/digital-marketing-strategy/top-5-social-media-trends-for-2022/
As marketers, we're always scanning the digital landscape for new opportunities to benefit from our customers' changing behaviors online. Social media marketing trends today, like the trends we see in many popular digital channels, are undergoing rapid transformation due to increased usage and user expectations.
Reddit can't build a better search engine – Rukshan's Blog https://ruky.me/2022/02/17/reddit-can-build-a-better-search-engine/
However, the argument that Reddit can build a better search engine is flawed as Google.
Google Drive's new filters that make search easier are rolling out to everyone – The Verge https://www.theverge.com/2022/2/15/22935837/google-drive-search-chips-filters-available-all-users
They're called search chips
Rezumat digital 2.0 (98) – 16.02.2022 ⋆ Kooperativa 2.0 https://kooperativa.ro/noutati/rezumat-digital-2-0-98-16-02-2022/
Understand the decision impacting Google Analytics and escape the trap of unreliable analytics data | Didomi https://app.livestorm.co/didomi/how-to-escape-the-trap-of-unreliable-analytics-data
Understand the decision impacting Google Analytics and escape the trap of unreliable analytics data
Dacă nu la 2Performant, atunci UNDE? Dacă nu tu, atunci CINE? – 2Performant Blog https://ro.2performant.com/blog/daca-nu-la-2performant-atunci-unde-daca-nu-tu-atunci-cine/
Ca sa ne îndeplinim ambițiile din acest an, avem disponibile mai multe job-uri cool pentru care căutăm candidați potriviți.
Stop pixelating! New tool reveals the secrets of "redacted" documents https://www.bitdefender.com/blog/hotforsecurity/stop-pixelating-new-tool-reveals-the-secrets-of-redacted-documents/
Imagine you want to publish online an image of a document, but there are parts of it which you want to remain confidential.  Maybe part of the image is somebody's phone number, or email address, or another piece of personal data that would be inappropriate to share publicly.
Browser – Versiunile cu numărul 100 de Firefox și Chrome ar putea… | PROFIT.ro https://www.profit.ro/povesti-cu-profit/it-c/versiunile-cu-numarul-100-de-firefox-si-chrome-ar-putea-crea-probleme-pentru-site-urile-web-20608216
Trecerea la un indicator compus din trei cifre, în loc de două, în cazul browser-elor web, ar putea crea probleme de funcționare pentru unele site-uri web.
How To Publish a Website: The Complete Guide for Beginners https://kinsta.com/blog/how-to-publish-a-website/
In this post, you'll discover the key areas of focus you should think about when putting together your site. By following these steps, you'll have a solid foundation for creating an engaging, effective website.
Huetone https://huetone.ardov.me/
Cum actualizezi o imagine OG pentru social media? | articol de Val Vesa https://www.valentinvesa.ro/2019/10/cum-actualizezi-o-imagine-og-pentru-social-media/
Ai pus un link pe social media (Facebook, LinkedIn, Twitter etc) și ți-ai dat seama că imaginea de referință pentru thumbnail (Open Graph image) e greșită? Sau vrei să fie alta?
Millions of WordPress sites get forced update to patch critical plugin flaw | Ars Technica https://arstechnica.com/information-technology/2022/02/millions-of-wordpress-sites-get-forced-update-to-patch-critical-plugin-flaw/
Millions of WordPress sites have received a forced update over the past day to fix a critical vulnerability in a plugin called UpdraftPlus.
Google Tag Manager, the new anti-adblock weapon | Tracking pixel https://chromium.woolyss.com/f/HTML-Google-Tag-Manager-the-new-anti-adblock-weapon.html
The "Server-Side Tagging" version of the Google tool allows you to bypass browser and other adblocker protections
7 SEO Conferences (Online and Offline) to Attend in 2022 https://ahrefs.com/blog/seo-conferences-roundup/
These online and offline SEO conferences will get you thinking—and are full of networking and learning opportunities to grow your business or career.
Google Ads Announces Top 3 Priorities for 2022 https://www.searchenginejournal.com/google-ads-announces-top-3-priorities-for-2022/438491/
Google Ads sheds light on their top three priorities for 2022: automation, measurement, and privacy. Learn how they're tackling these topics.
Încep webinariile SuperBlog! https://blog.super-blog.eu/incep-webinariile-superblog/
Vom aborda teme pe care le considerați de interes, de la organizarea activității de blogging și tehnici de scriere creativă, până la elemente SEO, plug-in-uri, design, diverse programe și aplicații de editare foto-video și multe altele.
SEO Avansat: cum sa ai un magazin optimizat cu Gomag https://www.gomag.ro/blog/aplicatia-seo-avansat/
Aplicatia are un cost separat fata de abonamentul Gomag ales, si poate fi activata in urma unei solicitari catre echipa Help Gomag. Este extrem de utila site-urilor care au multe repere si categorii in magazinul online.
Ediție nouă:
Comanda cartea eCommerce no Bull$#!t si vinde online! https://academia.gomag.ro/ecommerce/carte-ecommerce-no-bullshit.html
O noua carte, la zi, iti arata pas cu pas cum sa deschizi magazinul tau online Simplu si rapid, fara investitii de zeci de mii de euro
Ghid Ce iti trebuie ca sa vinzi martisoare online – Idei de marketing https://www.gomag.ro/blog/promovare-magazin-martisoare-online/
Pana acuma, te-ai familiarizat cu ideea de sezonalitate si cu faptul ca evenimentele, Martisorul si 8 Martie de exemplu, influenteaza deciziile de cumparare ale romanilor.
Color Game https://color.method.ac/
Everything Publishers Need to Know About URLs https://www.seoforgooglenews.com/p/everything-urls-news-publishers
From the HTTPS protocol to a publisher's domain name all the way to the (lack of a) trailing slash, every part of a webpage's URL plays a role.
What we learned at NESS, the first-ever news SEO conference https://wtfseo.substack.com/p/what-we-learned-at-ness-the-first
In this week's newsletter, Jessie and Shelby are back from the first-ever SEO for news conference with lots of search tips and tricks.
Moiz Ali on Twitter: "1. Shopify stock is down 50% over the past 12 months. Its mission may be to "arm the rebels," but it is giving us muskets in a war that is increasingly being fought with machine guns. 👇👇👇" / Twitter
https://twitter.com/moizali/status/1493978529788215303
Technical SEO Certification | Blue Array Academy https://www.bluearrayacademy.com/courses/technical-seo-certification
Blue Array's Technical SEO experts take you through the foundations of Technical SEO in a brand new course
Personalizarea experienței de cumpărare online Survey https://www.surveymonkey.com/r/V7HSWQ6
Acest chestionar este realizat de GPeC în parteneriat cu Webmagnat, iar scopul lui este de a identifica maniera în care magazinele online folosesc tool-uri pentru personalizarea experienței de cumpărare online.
Noile campanii Google Performance Max – Smart Shopping pe steroizi, dar încă în teste https://www.gpec.ro/blog/noile-campanii-google-performance-max
Ca marketer, sunt convinsă că printre rezoluțiile de început de 2022, și-a făcut loc și ideea de a testa noile campanii Google Performance Max. Campaniile Google Performance Max sunt de fapt un upgrade al campaniilor Smart Shopping, fiind campanii complet automatizate care se afișează în întreaga rețea Google cu scopul de a aduce rezultate.
Optimized și StartupCafe.ro lansează Digital Lead, o nouă emisiune video despre tendințe în mediul digital https://www.startupcafe.ro/marketing/digital-lead-elisabeta-moraru-google-optimized-madalina-stanescu.htm
Digital Lead își propune să dezbată principalele tendințe din mediul online, alături de profesioniști în digital din companii de top și antreprenori care își dezvoltă business-ul cu ajutorul instrumentelor online.
How to Add Service Schema Markup to Your Website https://wordlift.io/academy-entries/service-markup/
The first thing you want to do to implement the service markup is to edit the Entity type. Go to the complete list of entity types and look for Service.
International SEO: the strategy and best practices for success! https://www.contentkingapp.com/academy/international-seo/
For some reason, when people think about international SEO, they think it's all about launching sites with translated content, implementing hreflang, and that's it.
Link-uri Utile Marketing Afiliat (Februarie 2022) https://afiliatti.ro/link-uri-utile-marketing-afiliat-februarie-2022/
Știri și articole din februarie 2022 care pot fi de interes pentru un afiliat.
The Story of Aleyda Solis – YouTube https://www.youtube.com/watch?v=u59gX662s0c
Is there one right path to becoming an SEO? In this episode of Search Off the Record, John Mueller and Gary Illyes speak with Aleyda Solis, a well-known SEO professional. Specifically, they ask her questions about her first website, her path to becoming a professional SEO, and what tips she would give to those who are starting out. Listen to this podcast to gain insight into what it takes to become a professional SEO.
The Psychology Behind Amazon's Purchase Experience https://growth.design/case-studies/amazon-purchase-ux
SocialPedia 34 – Idei principale – SocialPedia https://socialpedia.ro/socialpedia-34-idei-principale/
Pe 15 februarie 2022 am organizat ediția 34 a SocialPedia, online. Cei 2 super speakeri au oferit o mulțime de informații și sfaturi utile pentru participanți.
Tendințe Google Ads în 2022 – Gun Media : Gun Media https://www.gun.ro/tendinte-google-ads-in-2022/
Nu puține sunt brandurile pentru care aportul adus de campaniile de Google Ads reprezintă poate peste 50% din totalul veniturilor generate într-o lună. Totuși, nu e suficient să ai campanii bine puse la punct dacă site-ul nu este optimizat corespunzător sau dacă businessul nu are potențial.
Senior PPC Specialist (remote) | Today's – Google Partner Agency | LinkedIn https://www.linkedin.com/jobs/view/2939927737/
Căutăm un PPC Specialist care să se alăture echipei noastre de PPC și să participe la a schimba viața business-urilor din România și US.
În acest rol, vei gestiona campanii marketing digital de lead generation si ecommerce pentru business-uri din România și US.
Aleyda Solis 👩🏻‍💻 on Twitter: "SEO questions we can now answer in bulk with the new @googlesearchc URL Inspection API adoption by SEO crawlers like @screamingfrog & @sitebulb 🔥👀👇 1. For which pages Google is not using the specified indexability/canonical configuration and what is doing/using instead? … https://t.co/Ckn39Iuo7q" / Twitter https://twitter.com/aleyda/status/1489921452476354563
Google Search Console URL inspection API in Data Studio (free dashboard template) – LAZARINA STOY https://lazarinastoy.com/google-search-console-url-inspection-api-in-data-studio-free-dashboard-template/
On the 31st of January, Google released their Search Console URL Inspection API to the public, announcing the news in a post on the Google developers' forum.
How to Report Black Hat SEO to Google (Complete Guide) https://seochatter.com/how-to-report-black-hat-seo-to-google/
In this article, you'll learn how to report black hat SEO to Google.
Memes | Design by Not Dev https://www.notdev.com/memes
Lets have a laugh at the ridiculousness of design culture—it's a little mental health, and a lot of dad jokes. Enjoy by yourself or share with a friend. Updated daily!
Building like it's 1984: A comprehensive guide to creating intuitive context menus – Height https://height.app/blog/guide-to-build-context-menus
Context menus have existed for decades, from macOS to Windows, from Xerox Parc to the web. They're a widely understood user interface concept, but many new apps still fail to deliver them at the standard users have come to expect.
Webinar Registration – Zoom https://us06web.zoom.us/webinar/register/WN_JG36y7bOSsSlb5OrH82Ozw?timezone_id=Europe%2FBucharest
Are you getting the message? Consumers want to text with your business and adding SMS to your communication channels can provide big benefits. Business texting and messaging are here to stay and getting started now gives you the biggest opportunity to win.
Mar 8, 2022 09:00 PM in Bucharest
Explain the First 10 Lines of Twitter's Source Code to Me | CSS-Tricks – CSS-Tricks https://css-tricks.com/explain-the-first-10-lines-of-twitter-source-code/
I think it's a simple test that tells me a lot about the depth of fundamental front-end knowledge they have, and this article lists the best answers.
Possible Google Search Ranking Algorithm Update On February 24th https://www.seroundtable.com/google-search-ranking-algorithm-update-32985.html
I am seeing new signs of a possible, but yet, unconfirmed Google Search ranking algorithm update that seemed to touch down on Thursday, February 24th. To be honest, this is most likely unrelated to the desktop version of the page experience update that started on Thursday, February 22nd.
Google Data Studio primește Data Blending superior | Operatorii Join https://webanalyst.ro/2022/data-blending-joins/
Luna aceasta, Data Studio a lansat mai multe tipuri de combinare a datelor, oferind pentru acestea toate tipurile majore de operatori join. Voi oferi detalii despre cum funcționează acești operatori, în continuarea articolului.
7 pe săptămână #218 | Blogul Mavericks https://mavericks.ro/blog/7-pe-saptamana-218/
Salut! Știu că gândul probabil vă este la Ucraina. Nu o să rețin prea mult cu o introducere. Și al meu e tot acolo. 🙂
Gomag – platforma eCommerce (@gomag.ro) • Instagram photos and videos https://www.instagram.com/p/CajbiECsUbl/
Dam startul unei noi serii de 30 days challenge pe Instagram!
30 de zile de informatii, chrcklist-uri saptamanale si live-uri in care discutam progresul si analizam conturi.
Vii si tu alaturi de noi?
Ne vedem live marti, 1 martie, ora 14:00!
WordPress Developer Job – Full-Time & Remote | WPRiders | LinkedIn https://www.linkedin.com/jobs/view/2943673199/
WPRiders is a technical WordPress development agency where we handle highly challenging projects. Beyond that, WPRiders is a place where you grow as a person, where you read books and study a lot in order to become the best version of yourself.
SEO Specialist | Zitec | LinkedIn https://www.linkedin.com/jobs/view/2907863355/
At Zitec, we are driven by the courage to explore uncharted territories. The unknown dares us – we map it while we put our unlimited creativity to work, turning new ideas into novel projects, skills, and initiatives.
Specialist SEO – Aplica pe eJobs https://www.ejobs.ro/user/locuri-de-munca/specialist-seo/1499870
Ai lucrat într-o agenție ca specialist SEO și ai o experiență în domeniu de cel puțin 3 ani? Ești freelancer, dar vrei să te alături unei echipe de specialiști sau să ai stabilitatea unui job full-time? Ne-ar plăcea să aflăm mai multe lucruri despre tine. Ne căutăm coleg sau colegă, un Specialist SEO creativ, pasionat și experimentat care să se alăture echipei noastre.
Experiment #1 – Site de nișă marketing afiliat, ziua 28 – Afiliatti.ro https://afiliatti.ro/experiment-1-site-de-nisa-marketing-afiliat-ziua-28/
Ce am făcut în prima lună pentru noul meu site de marketing afiliat de nișă.
How to Do a Content Audit in 2022 https://ahrefs.com/blog/content-audit/
Most of us are so focused on publishing new content that we neglect the content we already have.
S-au deschis înscrierile pentru Content Marketing PRO – cea mai mare conferință full-day online, 100% practică, dedicată specialiștilor în comunicare digitală – Lumea SEO PPC https://lumeaseoppc.ro/inscrieri-content-marketing-pro/
Content Marketing PRO, conferință full day dedicată specialiștilor în comunicare digitală aflați la orice nivel de pregătire, se întâmplă pe 31 martie, online, începând cu ora 09:30, pe siteul ContentMarketingPRO.ro. Este un efort comun al echipelor Online Mastery și SocialPedia, cu peste 15 ani de experiență în comunicarea online.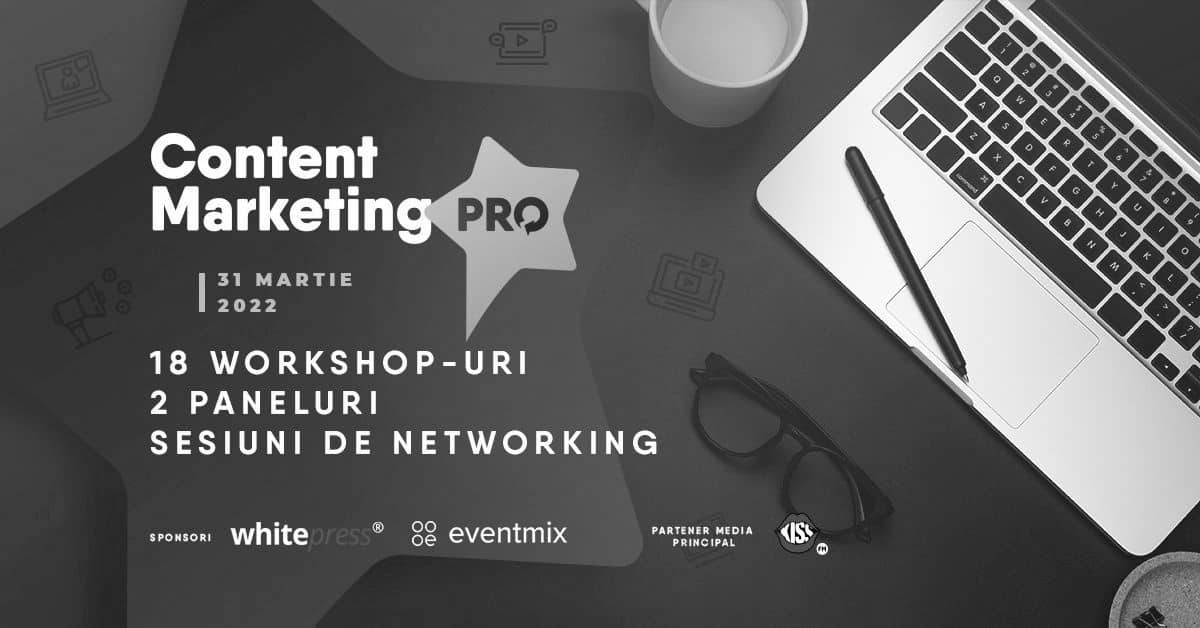 Partajează pe WhatsApp
Sunt două tipuri de știri - de top (cele mai importante știri, care au fost publicate pe rețelele sociale) și "obișnuite" - cam tot ce citim noi pe tema SEO/PPC (și online marketing, în general).
Dacă doriți să citiți pe viitor astfel de știri, vă puteți abona la
newsletter
sau la
feedul RSS
.
Vedeți
această resursă (Lucrul cu 100 de taburi pe Olivian.ro)
pentru detalii despre cum să lucrați cu multe taburi în același timp.
Am creat un
Grup Google
dedicat pentru a citi știri SEO mai rapid.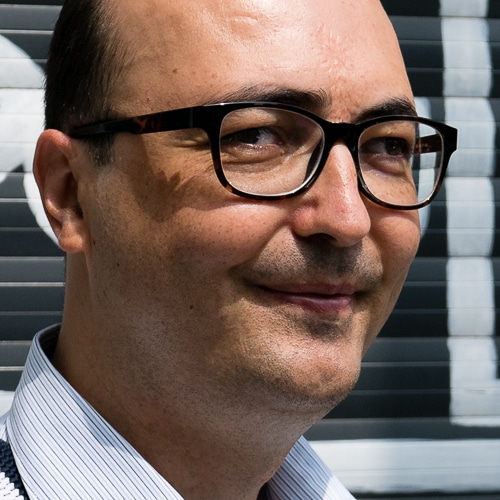 Pe plan profesional, mă ocup de audituri de site-uri pe partea de SEO și UX (SEO – optimizare pentru motoarele de căutare / UX – uzabilitate – experiența vizitatorilor), și realizez / mă ocup de mentenanță pentru site-uri pe platforma WordPress. Cofondator al lumeaseoppc.ro și al cetd.ro. Blogger pe olivian.ro.
Pe plan personal, caut să cresc, și pentru asta merg la evenimente, fac sport și încerc să trăiesc sănătos, fac voluntariat, citesc.
Detalii despre mine pe profilul de LinkedIn: linkedin.com/in/olivian/