Mai jos, resursele cele mai importante, pentru mine, din luna septembrie 2020.
Upswing caută Head of Marketing Operations – Upswing Seo Agency https://upswing.ro/upswing-cauta-head-of-marketing-operations/
În ultimii 5 ani, am neglijat să facem marketing pentru noi. Cu N mare!
Singurul nostru obiectiv a fost să livrăm cel mai bine pentru clienții noștri.
Zelist Blog: Au început înscrierile la Romanian PR Award 2020 https://www.zelist.ro/blog/au-inceput-inscrierile-la-romanian-pr-award-2020/
Înscrierile la cea de-a 18-a ediție a competiției Romanian PR Award încep astăzi și se vor încheia pe 2 octombrie 2020. Pentru prima oară în istoria competiției, Gala de premiere va avea loc în format virtual, la finalul lunii noiembrie.
Techsylvania 2020: liderii mondiali din IT vin anul acesta chiar la tine acasă https://pressone.ro/techsylvania-2020-liderii-mondiali-din-it-vin-anul-acesta-chiar-la-tine-acasa
Sectorul IT își revine mai rapid din criză decât celelalte segmente ale industriei, iar analiștii se așteaptă ca, pe plan global, acest sector să recupereze toate pierderile și să înceapă să crească din nou începând din martie 2021.
Crawl and Indexation Summit from brightonSEO & OnCrawl by Rough Agenda https://crawlandindexation.heysummit.com/
How search engines crawl and index your site is one of the biggest parts of search engine optimisation. It's one of the biggest opportunities but also one of the biggest risks.
What Are LSI Keywords? (And Why They Don't Matter For SEO)
https://mangools.com/blog/lsi-keywords/
The term LSI keywords is used to describe phrases that are semantically related to the main keyword or topic.
Big changes are coming to GTmetrix: Lighthouse, new test locations, new PRO plans, etc. | GTmetrix https://gtmetrix.com/blog/big-changes-are-coming-to-gtmetrix-lighthouse-new-test-locations-new-pro-plans-etc/
We're excited to give you a sneak preview of the major GTmetrix update coming soon!
2020 Winners | European Search Awards http://europeansearchawards.com/2020-winners/
The 2020 winners were announced via live stream on Thursday, September 3.
Mavericks si ECOMpedia, parteneriat pentru educarea pietei e-commerce din Romania – ECOMpedia https://ecompedia.ro/mavericks-si-ecompedia-parteneriat-pentru-educarea-pietei-e-commerce-din-romania/
De asemenea, pentru a veni in intampinarea nevoilor pietei e-commerce si pentru a pregati campaniile cele mai importante din ultimul trimestru din 2020 (Black Friday, Craciun), ECOMpedia.ro si specialistii din echipa Mavericks.ro (Dragos Smeu si Andra Negru) urmeaza sa aiba un webinar de 3 ore despre pregatirea campaniilor de promovare pentru cea mai importanta perioada a anului.
How to pick more beautiful colors for your data visualizations | Chartable https://blog.datawrapper.de/beautifulcolors/
Common color mistakes and how to avoid them
Facebook lansează o rețea socială pentru studenți | PROFIT.ro https://www.profit.ro/povesti-cu-profit/it-c/facebook-lanseaza-o-retea-sociala-pentru-studenti-19477371
Compania care a început ca o rețea socială pentru facultăți, lansează Facebook Campus, care este chiar o rețea socială pentru studenții aceleiași facultăți.
Emojis in Email Subject Lines: Do They Affect Open Rates? [DATA] https://www.searchenginejournal.com/emojis-in-subject-lines/378280/
We tested 3.9 million emails with emojis and non-emoji subject lines and found 2 surprising things about open rates, click-through rates, and unsubscribes.
EMAG lansează eMAG Ads: cum funcționează https://www.wall-street.ro/articol/Finante-Banci/260726/emag-lanseaza-emag-ads-dupa-o-investitie-de-peste-un-milion-de-lei-cum-functioneaza.html
eMAG lansează prima aplicație de promovare a produselor pe site dedicată partenerilor săi, eMAG Ads, prin care aceștia își pot crea propriile campanii de promovare.
Keyword stuffing is back!
These students figured out their tests were graded by AI — and the easy way to cheat – The Verge https://www.theverge.com/2020/9/2/21419012/edgenuity-online-class-ai-grading-keyword-mashing-students-school-cheating-algorithm-glitch
Local SEO Audit Checklist by Nick Pierno – tl;dr Marketing https://tldrmarketing.com/seo/local-seo-audit-checklist-by-nick-pierno/
Here is a Local SEO Audit Checklist that you can use to get a local SEO audit underway. Make a copy of it
Curs Brand Management | Cursuri marketing | Institutul de Marketing https://institutuldemarketing.ro/curs-brand-management-masterclass/
Învață să construiești branduri puternice înțelegând și aplicând modurile de construcție ale unor mărci "best in class".
UNIVERSUM, împreună cu OMV Petrom, lansează Digital Olympians, primul campionat digital dedicat mediului corporate https://www.iqads.ro/articol/51999/universum-impreuna-cu-omv-petrom-lanseaza-digital-olympians-primul-campionat
În luna septembrie, UNIVERSUM organizează, în parteneriat cu OMV Petrom, cel mai antrenant campionat digital adresat mediului corporate, în care vor fi implicate companii din România, iar începând din 2021, conceptul se extinde și la nivel internațional.
How to master the art of inhouse SEO https://www.kevin-indig.com/how-to-master-the-art-of-inhouse-seo/
Over my 10 year career, I was lucky to observe the skills and strategies that distinguish successful inhouse SEOs from the unsuccessful ones. You read that right: inhouse SEO is a skill.
SEJ eSummit 2021 | Hopin https://hopin.to/events/sej-esummit-2021
(ora România) Jan 12, 5:00PM → Jan 13, 11:00PM (+02:00)
Search Engine Journal's eSummit is an advanced virtual conference for SEO and digital marketing professionals. You'll get actionable tips, insights, and inspiration from 30+ awesome speakers, and learn the latest and greatest trends, topics, tactics, and strategies in SEO, PPC, social media, and content marketing.
Google prelungește cu 6 luni accesul la apeluri nelimitate pentru… | PROFIT.ro https://www.profit.ro/povesti-cu-profit/it-c/google-prelungeste-cu-6-luni-accesul-la-apeluri-nelimitate-pentru-conturile-gratuite-de-meet-19497379
Chiar în ziua în care trebuia să intre în vigoare limitare la 60 de minute apelurilor făcute de cei care nu plătesc pentru serviciul de comunicare video Meet, Google anunță încă 6 luni de grație.
H&M va închide sute de magazine în urma succesului vânzărilor online | Economica.net https://www.economica.net/h-m-va-inchide-sute-de-magazine-in-urma-succesului-vanzarilor-online_190611.html
Hennes & Mauritz AB (H&M), al doilea retailer de îmbrăcăminte la nivel mondial, intenţionează să închidă anul viitor sute de magazine, după ce criza provocată de pandemia de coronavirus (Covid-19) a dus la creşterea achiziţiilor online, transmit DPA şi Reuters citate de Agerpres.
Google Shopping now free globally https://searchengineland.com/google-shopping-now-free-globally-341348
Initially launched in the U.S. in April, now available worldwide in mid-October.
Search Ads: structura si setarea campaniilor – ECOMpedia https://ecompedia.ro/search-ads-structura-si-setarea-campaniilor/
Prima campanie pe care o abordam in aceasta serie este campania de Search Ads. Din punctul meu de vedere, campaniile de Search sunt cele mai complexe tipuri de campanii, atat din perspectiva research-ului, cat si a competitiei si a optimizarii.
MTH Digital lansează un program intensiv de internship pentru a forma specialiști în e-commerce marketing – MTH Digital Academy – MTH.Digital https://www.mth.digital/ro/mth-digital-lanseaza-un-program-intensiv-de-internship-pentru-a-forma-specialisti-in-e-commerce-marketing-mth-digital-academy/
MTH Digital lansează la începutul lunii octombrie un program intensiv gratuit de cursuri de digital marketing pentru cei pasionați de marketing și e-commerce care se va desfășura pe durata a 2 săptămâni.
E-commerce cu Valentin Radu – NakedPR https://nakedpr.ro/e-commerce-cu-valentin-radu/
Cursul incepe pe 26 octombrie si are loc online pe platforma ZOOM timp de sapte saptamani, in fiecare luni, in intervalul 19.00 – 21.00. Costul cursului este de 1200 ron, achitabil integral sau în 2 rate. Pentru plata integrala beneficiati de un discount de 10%.
Upswing, 4 premii la marile competitii din industrie https://upswing.ro/echipa-upswing-4-premii-si-7-nominalizari-la-global-agency-awards-global-search-awards-si-european-search-awards/
Am fost incluși pe lista scurtă a celor mai bune agenții de SEO ale anului, la Global Agency Awards, și am câștigat premiul pentru cea mai bună campanie SEO, la nivel global, cu Upswing & Mega Image – When Content Drives ROI.
Pinterest https://pinterestcreatorsfestival.com/
Every month, over 400M people come to Pinterest for ideas and inspiration. That's where creators like you come in. The content you share gets saved, tried and remixed by people searching for it. That's the magic of Pinterest.
Ecommerce SEO Report (UK) 2020 | Re:signal https://resignal.com/ecommerce-seo-report/
This interactive table and chart displays the data for 250 different brand domains in the Ecommerce sector.
Google's new logos are bad | TechCrunch https://techcrunch.com/2020/10/06/googles-new-logos-are-bad/
Google really whiffed with the new logos for its "reimagination" of G Suite as Google Workspace, replacing icons that are familiar, recognizable, and in Gmail's case iconic if you will, with little rainbow blobs that everyone will now struggle to tell apart in their tabs.
State of Pagination in eCommerce: Case Study & Analysis of the Top 150 UK Fashion Retailers – DeepCrawl https://www.deepcrawl.com/blog/best-practice/state-of-pagination-in-ecommerce/
Since the official announcement of rel=next/previous deprecation on March 21, 2019 (despite reportedly not having used it for a while before that) SEOs have been waiting for some type of best practice guide on search engine friendly pagination coming from Google themselves.
Influencer Marketing – IAB Romania https://iab-romania.ro/influencer-marketing/
Codul de bune practici in Influencer Marketing este un document de referinta pentru marketeri, planneri, brand manageri si alti specialisti implicati in derularea campaniilor online prin intermediul Influencerilor.
WP Bakery WordPress Vulnerability Affects Millions of Sites https://www.searchenginejournal.com/wp-bakery-wordpress-vulnerability/383383/
WP Bakery Page Builder WordPress plugin vulnerability affects over 4 million sites.
INACO lansează a treia ediție a Ghidului Meseriilor Viitorului – INACO https://inaco.ro/inaco-lanseaza-a-treia-editie-a-ghidului-meseriilor-viitorului/
A treia ediție a Ghidului Meseriilor Viitorului, lansată azi de INACO – Inițiativa pentru Competitivitate, prezintă cele mai căutate profesii ale viitorului până în 2050: dezvoltatori de software și aplicații IT, directori de vânzări și analiști de marketing și profesioniști în domeniul medical, precum și specialiști în robotică și inteligență artificială.
Cât timp au petrecut românii pe rețelele de socializare în pandemie https://www.revistabiz.ro/cat-timp-au-petrecut-romanii-pe-retelele-de-socializare-in-pandemie/
Peste 80% dintre utilizatorii români de internet au folosit mai des social media în timpul pandemiei, 30% dintre aceștia folosind social media până la 10 ore pe săptămână, potrivit rezultatelor unui studiu realizat de agenția de digital marketing pentru e-commerce MTH Digital.
Speakers – We Love SEO 2020 https://weloveseo.fr/en/virtualsummit/speakers/
Agenda – We Love SEO 2020 https://weloveseo.fr/en/virtualsummit/agenda/
https://weloveseo.fr/en/virtualsummit/speakers/
barbu.jpg (imagine JPEG, 846 × 1000 pixeli) – Scalată (86%) https://img.dilemaveche.ro/6hiL2NgiF2lehipOcJGm0j-oUF8=/0x1000/smart/http://assets.dilemaveche.ro/2020/10/06/barbu.jpg
via:
Dilema veche https://dilemaveche.ro/galerie/barburisme
#ecommerce #benchmark #conversionrate- Ce rată ce conversie aveți? #sondaj – ECOMpedia https://ecompedia.ro/ecommerce-benchmark-conversionrate-ce-rata-ce-conversie-aveti-sondaj/
Măsura în care aceste date reflectă realitatea e dată de voi, cei care veți completa acest sondaj.
Study: Comparing the data from 8 SEO tools https://searchengineland.com/study-comparing-the-data-from-8-seo-tools-341236
Spoiler: The numbers you'll find don't match up. SEO metric tools are for general trend analysis and competitor benchmarking, not on specific numbers.
45 Cold Email Subject Lines With Proven Open Rates – Siege Media https://www.siegemedia.com/marketing/cold-email-subject-lines
Don't scare off potential prospects with boring email subject lines.
evenimentul profesioniștilor din marketing – Facebook https://www.facebook.com/RevistaBiz/videos/369342054247919
Au fost LIVE :
🎙 Anamaria Băjan, Caroli Foods Group
🎙 Raluca Radu, Answear.com / Owner MTH
🎙 Bogdan Silaghi, Banca Transilvania
🎙 Roxana Baias, Consumer Segment
🎙 Valeriu Galani, Spark Foundry
🎙 Laurențiu Ion, PepsiCo România
🎙 Robert Katai, Bannersnack
🎙 Călin Biriș, Loopaa Marcom
ImageReady – JPEG XL – Google Slides https://docs.google.com/presentation/d/1Q7ZgFC5ZPLWOo8PcQV1jfTfstMsOeisTlJvWcdUULEw/edit#slide=id.g8a04a98194_0_5
The next-generation "Alien Technology from the Future"
Using the HTML width & height attributes to improve web page loading – Speaker Deck https://speakerdeck.com/jensimmons/using-the-html-width-and-height-attributes-to-improve-web-page-loading
Foarte tare!
Blacklight – The Markup https://themarkup.org/blacklight/
I Scanned the Websites I Visit with Blacklight, and It's Horrifying. Now What? – The Markup https://themarkup.org/ask-the-markup/2020/09/22/i-scanned-the-websites-i-visit-with-blacklight-and-its-horrifying-now-what
A Real-Time Website Privacy Inspector
The High Privacy Cost of a 'Free' Website | by The Markup | Sep, 2020 | OneZero https://onezero.medium.com/the-high-privacy-cost-of-a-free-website-9e2dd46dca5e
Trackers piggybacking on website tools leave some site operators in the dark about who is watching or what marketers do with the data
Google Is Using Machine Learning Techniques To Better Recognize Breaking News, And Its AI Systems Now Take Minutes To Detect Breaking News / Digital Information World https://www.digitalinformationworld.com/2020/09/google-is-using-ai-systems-to-detect-breaking-news.html
According to Google's VP of search Pandu Nayak, the AI systems of Google now take minutes to recognize breaking stories. In comparison, the detection time of its systems was up to 40 minutes only a few years ago.
7 Psychological Principles for Better UX | LiveSession Blog https://livesession.io/blog/7-psychological-principles-for-better-ux/
UX and psychology go hand in hand.
The BBC is releasing over 16,000 sound effects for free download https://happymag.tv/bbc-sound-effects-archive/
The BBC have opened up their insane archive of over 16,000 sound effects, which you can now download in WAV format free of charge.
Social Cooling – Big Data's unintended side effect https://www.socialcooling.com/
LIKE OIL LEADS TO GLOBAL WARMING…
DATA LEADS TO SOCIAL COOLING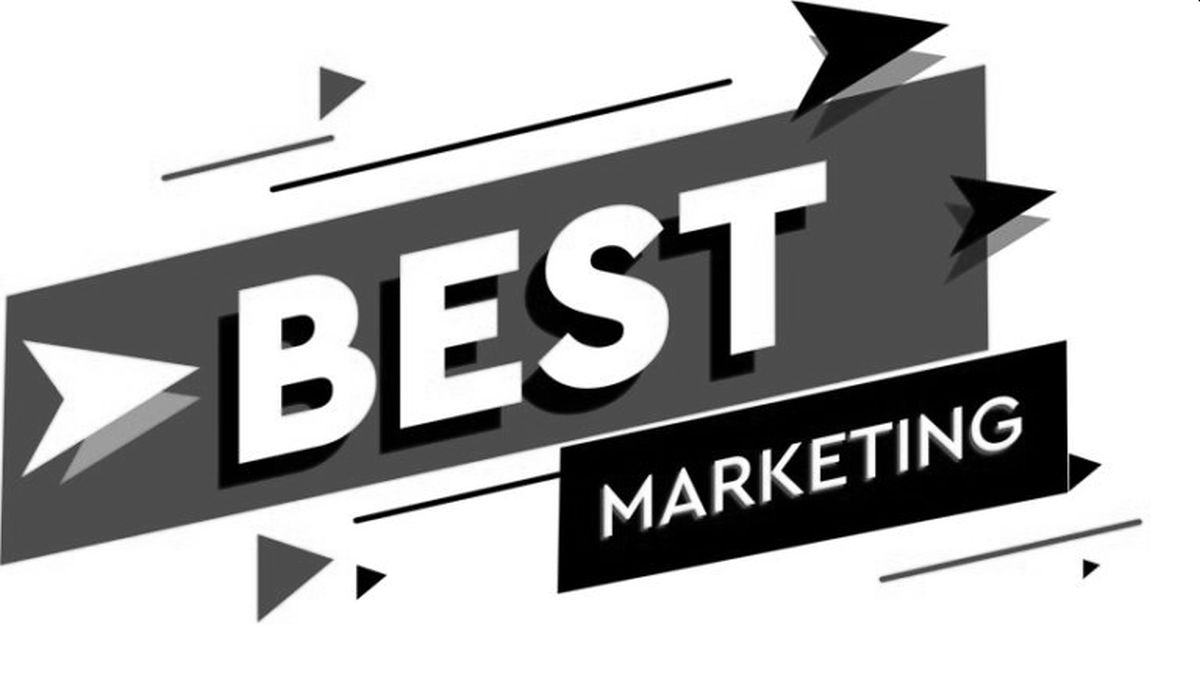 Partajează pe WhatsApp
Dacă doriți să citiți pe viitor astfel de știri, vă puteți abona la
newsletter
sau la
feedul RSS
.
Vedeți
această resursă (Lucrul cu 100 de taburi pe Olivian.ro)
pentru detalii despre cum să lucrați cu multe taburi în același timp.
Am creat un
Grup Google
dedicat pentru a citi știri SEO mai rapid.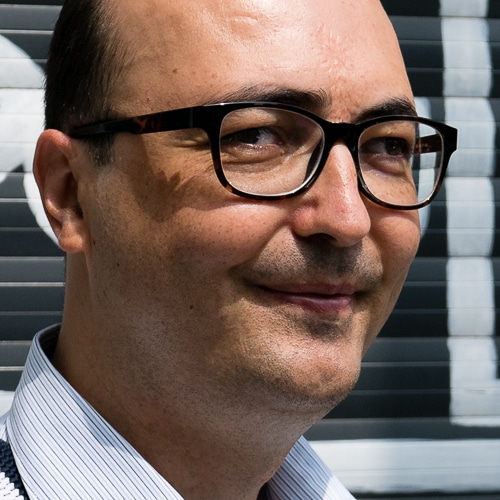 Pe plan profesional, mă ocup de audituri de site-uri pe partea de SEO și UX (SEO – optimizare pentru motoarele de căutare / UX – uzabilitate – experiența vizitatorilor), și realizez / mă ocup de mentenanță pentru site-uri pe platforma WordPress. Cofondator al lumeaseoppc.ro și al cetd.ro. Blogger pe olivian.ro.
Pe plan personal, caut să cresc, și pentru asta merg la evenimente, fac sport și încerc să trăiesc sănătos, fac voluntariat, citesc.
Detalii despre mine pe profilul de LinkedIn: linkedin.com/in/olivian/